Halloween
EFX-TEK. Animation Maestro I Prop Controller | Grimm Brothers Halloween Specialty Store | Terror By Design - Cob Web Machine - Special Effects - Prop Control. Creature Supply. EVILUSIONS. Halloween Automation, IOGeek. Prop Tutorials - Halloween Haunt, How To Make Props, Haunted House, Decorations, Haunting, Home haunt, Projects, Instructions, Tips, Directions. Sponsors ". . . the moon gazed on my midnight labours, while, with unrelaxed and breathless eagerness, I pursued nature to her hiding-places.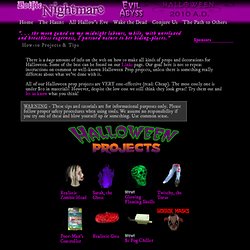 " How-to Projects & Tips There is a huge amount of info on the web on how to make all kinds of props and decorations for Halloween. Some of the best can be found on our Links page. Our goal here is not to repeat instructions on common or well-known Halloween Prop projects, unless there is something really different about what we've done with it. Lions Services. Plain weave, bleached 100% cotton Cheesecloth.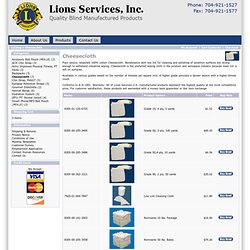 Nonabrasive with low lint for cleaning and polishing of sensitive surfaces but strong enough to withstand industrial wiping. Cheesecloth is the preferred wiping cloth in the aviation and aerospace industry because least lint is left on surfaces. Available in various grades based on the number of threads per square inch. Dead Props | 15% DISCOUNT HALLOWEEN PROPS | Halloween Props Halloween Animatronics Haunted House Props haunted House Animatronics and everything Halloween.
Animatronics. Cool Sites. Forums. Devious Concoctions. ATX Box [0.1] - $20.00 : GfxHax, Open Source Hardware & Art. Cat5E Tool Less Keystone Jack by Jack2Rack. How To's. Shops.
---