Other Art Tutorials
Dragon Fetus, Dragon Fairy
Domino Jewelry for Scrapbookers, Its easy, watch and see!
Lizards, Fairy Butts, and other stuff I've made
I Am Not Crazy.
How to Make Paper Beads and Jewelry Tutorials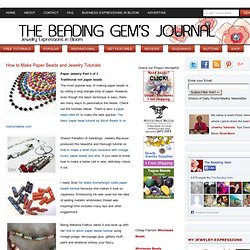 Paper Jewelry Part 3 of 3 Traditional roll paper beads The most popular way of making paper beads is by rolling a long triangle strip of paper.
How to Make Spoon and Fork Jewelry Tutorials
Recycling spoons and forks for jewelry is a long standing craft dating back centuries.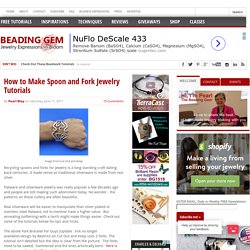 Beginners Metal Disk Ring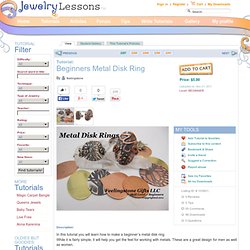 Description: In this tutorial you will learn how to make a beginner's metal disk ring. While it is fairly simple, it will help you get the feel for working with metals.
Description: This lesson shows how to create large stylish rings to show off at parties, concerts, dinners or other functions. Create 3 versions with no molds and no special tools or materials required.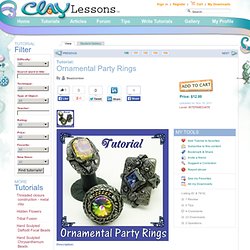 Ornamental Party Rings | ClayLessons.com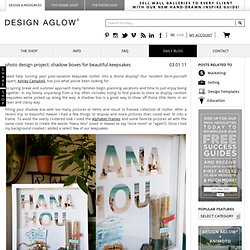 Need help turning your post-vacation keepsake clutter into a divine display? Our resident do-it-yourself expert, Ashley Campbell , has just what you've been looking for: As spring break and summer approach many families begin planning vacations and time to just enjoy being together. In my family unpacking from a trip often includes trying to find places to store or display random keepsakes we've picked up along the way.
Antique teacups that have lost their saucers still make sweet gifts when fitted with candles.