Dirtyclouds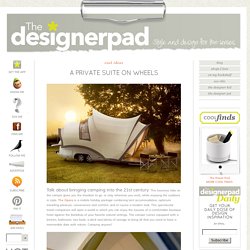 Talk about bringing camping into the 21st century . This luxurious take on the camper gives you the freedom to go, or stay, wherever you wish, while enjoying the outdoors in style. The Opera is a mobile holiday package combining tent accommodation, optimum travelling pleasure, convenience and comfort, and of course a modern look. This spectacular travel companion will open a world in which you can enjoy the luxuries of a comfortable boutique hotel against the backdrop of your favorite natural settings. The camper comes equipped with a kitchen, bathroom, two beds, a deck and plenty of storage to bring all that you need to have a memorable date with nature.
The drum light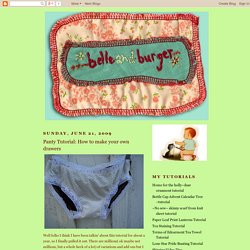 Well folks I think I have been talkin ' about this tutorial for about a year, so I finally pulled it out. There are millions( ok maybe not millions, but a whole heck of a lot) of variations and add ons but I was trying to do the simplest one first. Material s thread sewing machine 1 yd stretch elastic or fold over elastic paper for pattern(paper bag or newspaper) scissors old t shirt or any knit material pair of underwear to cut and make pattern from Make your knickers !! 1.
Yoga Pants Keep That Logo On Your Tshirt! ∙ How To by TK Rainy on Cut Out
DIY Quirky Corset Tee Shirt for Free People Blog
I know you've got them, lurking in drawers, the back of the closet, in the "giveaway" pile: those T-shirts that are, for various reasons, both unwearable and indispensable. They are too small, too big, too short, have a stain, a hole, or some other flaw, and yet you cannot bear to part with them. I took my old t-shirts and gave them new life.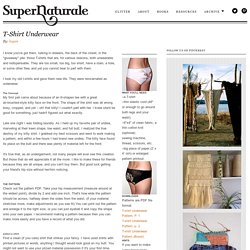 Blind dog gets a new life with a canine pal
The impossible texting and driving test
Whistling montage of history's greatest songs
Realistic Iron Man costume
An inside look at famous voice actors
Real working robotic transformer
1958: The Stroll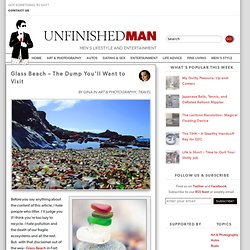 Before you say anything about the content of this article, I hate people who litter.
Many of these you may never have heard of, some are just outright cheese, but all are worth knowing about. You will likely want to see some of them. Enjoy. Timecrimes Equilibrium (2002)
Obscure Sci-Fi movies worth watching that you may never have heard of! | Geekation: where geeks go
I'm confused. I'm simply confused as to how it's possible that I have so far failed to properly explain how I've managed to travel/live/work abroad nonstop for 12 years straight (and counting). The questions are still pouring in every single day: How do you do it? How is it possible to travel for so long?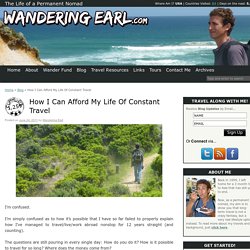 I got this shirt at Target without trying it on first (mistake) and didn't know what to do when I discovered it didn't fit. It wouldn't have been a problem but I IMMEDIATELY rip all tags off of new clothes and throw them away after I go shopping. Every time. I honestly never learn. And by that time the receipt usually has chewed gum in it so… Yeah. But I've wanted to make a t-shirt bag for a while, and this turned out to be the perfect opportunity!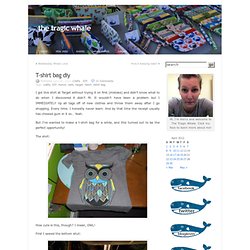 T-shirt bag diy « the tragic whale
Healthy Spaces News, Blogs and Videos
6 Cute Up-dos For Summer Before you know it, summer will be here. While I'm all for beach-style waves, some days are just too hot to wear your hair down.
6 Cute Up-dos For Summer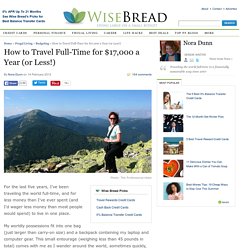 Happy New Year! For the last five years, I've been traveling the world full-time, and for less money than I've ever spent (and I'd wager less money than most people would spend) to live in one place. My worldly possessions fit into one bag (just larger than carry-on size) and a backpack containing my laptop and computer gear. This small entourage (weighing less than 45 pounds in total) comes with me as I wander around the world, sometimes quickly, but mostly slowly. (See also: 5 Best Travel Rewards Credit Cards )