Business lunch
Cross-cultural training - How much difference does it really make? Before moving abroad, Alecia Myers and her husband Ken drove to Chicago to attend a daylong cross-cultural training seminar designed to teach them how to understand and relate to people from foreign cultures.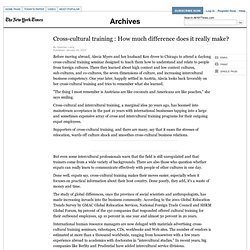 There they learned about high context and low context cultures, sub-cultures, and co-cultures, the seven dimensions of culture, and increasing intercultural business competency. One year later, happily settled in Austria, Alecia looks back favorably on her cross-cultural training and tries to remember what she learned.
"The thing I most remember is Austrians are like coconuts and Americans are like peaches," she says smiling. 17128658. 4 Crucial Marketing Mistakes to Avoid When Doing Business Abroad - Globial Talks Business. Go global, don't make mistakes.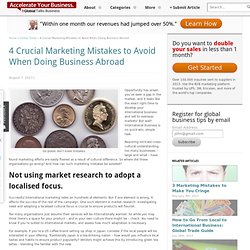 Opportunity has arisen, you've seen a gap in the market, and it looks like the exact right time to develop your international business and sell to overseas markets! But wait! International business is no quick-win, simple task. 5 Things to Know about Business Trip Etiquette HR. Traveling for business isn't the same as going on vacation.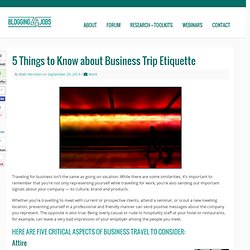 While there are some similarities, it's important to remember that you're not only representing yourself while travelling for work; you're also sending out important signals about your company — its culture, brand and products. Whether you're travelling to meet with current or prospective clients, attend a seminar, or scout a new meeting location, presenting yourself in a professional and friendly manner can send positive messages about the company you represent. The opposite is also true. Being overly casual or rude to hospitality staff at your hotel or restaurants, for example, can leave a very bad impression of your employer among the people you meet. Attire. Doing business abroad? Simple faux pas can sink you.
By Gary Stoller, USA TODAY Globalization has made cross-border business deals more common than ever.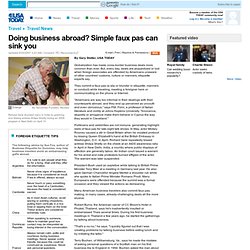 But, every day, deals are jeopardized or lost when foreign associates are offended by Americans unaware of other countries' customs, culture or manners, etiquette experts say. They commit a faux pas (a slip or blunder in etiquette, manners or conduct) while traveling, meeting a foreigner here or communicating on the phone or Internet. "Americans are way too informal in their dealings with their counterparts abroad, and they end up perceived as uncouth and even obnoxious," says P.M. Forni, a professor of Italian literature and civility at Johns Hopkins University.
When working Abroad know the ropes with business etiquette. International Business Etiquette Tips by Lydia Ramsey. International Business Etiquette Tips To say that today's business environment is becoming increasingly more global is to state the obvious.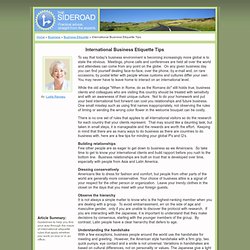 Meetings, phone calls and conferences are held all over the world and attendees can come from any point on the globe. Author. Tip Sheet: Business Etiquette Around The World. Conducting business in Europe or Asia?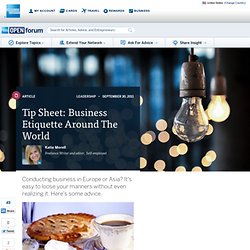 It's easy to loose your manners without even realizing it. Here's some advice. September 30, 2011 International business travel makes me nervous. No, I don't have a fear of flying or seeing new places; it's the cultural interaction that makes me squirm. Cross Cultural Dining Etiquette | articles | cultural services. In today's inter-reliant, international and culturally diverse world economy, cross cultural differences can have an impact on business success.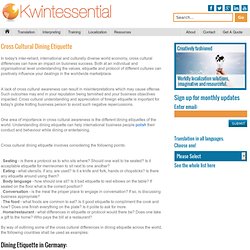 Both at an individual and organisational level understanding the values, etiquette and protocol of different cultures can positively influence your dealings in the worldwide marketplace. A lack of cross cultural awareness can result in misinterpretations which may cause offense. Check. UH, CHECK, PLEASE! HELLO? Cultures. Business Dinner Abroad? A Crash Course in Japanese Dining Etiquette. Traveling to a foreign country for work is exciting, but it can also be stressful—especially if you're unfamiliar with the local customs.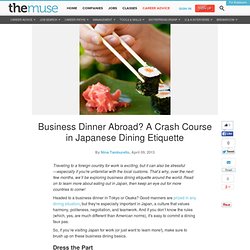 That's why, over the next few months, we'll be exploring business dining etiquette around the world. Read on to learn more about eating out in Japan, then keep an eye out for more countries to come! Headed to a business dinner in Tokyo or Osaka? Good manners are prized in any dining situation, but they're especially important in Japan, a culture that values harmony, politeness, negotiation, and teamwork. Successful Entertaining in Sweden and Doing Business in Sweden :: World Business Culture. Sweden: Most business entertaining takes place over lunch or dinner.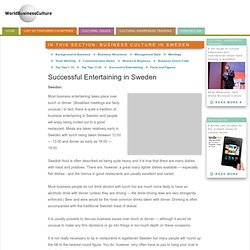 (Breakfast meetings are fairly unusual.) In fact, there is quite a tradition of business entertaining in Sweden and people will enjoy being invited out to a good restaurant. Business Dinner Abroad? A Crash Course in European Dining Etiquette. Traveling to a foreign country for work is exciting, but it can also be stressful—especially if you're unfamiliar with the local customs.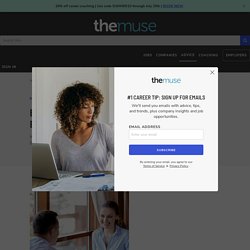 And that's why we've been exploring business dining etiquette around the world. Read on to learn more about eating out in Europe, then check out our guide to Japanese etiquette! Headed to a business trip to Paris, Berlin, or Rome? Drinks. Is Dining Etiquette Important? Dining Etiquette 101. | Beechwood Hotel. Just the word "dining etiquette" itself seems to stir up a touch of anxiety for all except the highly experienced gala goers. What is it about dining etiquette that gets our stomachs all tied up in a knot? For one, the innate fear of being judged has many of us worried that we'll be ridiculed for having poor dining etiquette. Dinner and a Deal - Business Traveler US. World Wise » Published: 28/02/2013 - Filed under: Home » World Wise » Home » In the recent Harvard Business Review article "Should You Eat While You Negotiate?"
Lakshmi Balachandra described an experiment she conducted with MBAs to ascertain whether negotiating a deal over a meal would increase the value of the theoretical agreement (vs. discussing it without food).