Widgets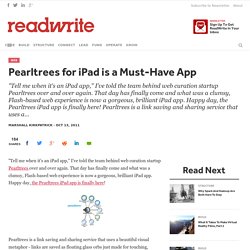 "Tell me when it's an iPad app," I've told the team behind web curation startup Pearltrees over and over again. That day has finally come and what was a clumsy, Flash-based web experience is now a gorgeous, brilliant iPad app. Happy day, the Pearltrees iPad app is finally here ! Pearltrees is a link saving and sharing service that uses a beautiful visual metaphor - links are saved as floating glass orbs just made for touching, swiping and zooming. You might be confused by the iPad app if you haven't used the web interface a little already.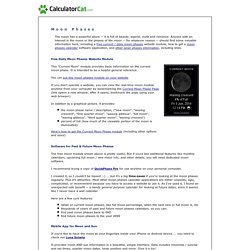 Moon Phases Free Daily Moon Phases Website Module
Twitpic - Share photos and videos on Twitter
Share photos and videos on Twitter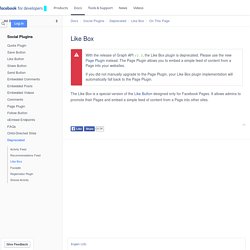 The Like Box is a social plugin that enables Facebook Page owners to attract and gain Likes from their own website.