Designers
Paul Mitchell Kelly - Art Direction and Design, Sydney
simon villet
Radim Malinic Brand Nu - Art Direction, Illustration, Graphic Design & Web Design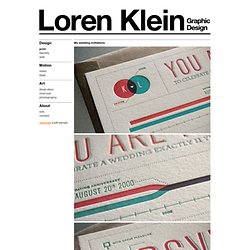 Loren Klein - Graphic Design Portfolio - Print
Almonds Packaging Picower Center A group at MIT that is devoted to research on the brain Convergence International Arts Festival Poster 24" x 35"
Paul Currah | Freelance Graphic + Digital Designer
Siminki - Designer and front end web developer based in Manchester
Margarida Maltinha
Designbum: Living Today's Tomorrows
Tasty shizzle Info Welcome, tiny parakeet, to my portfolio website. The nascent chagrin with which you blossom will henceforth be brought into incessant perpetuity through the hasty and glowing eye of your forbearance. Speaking of which, this website (at the moment) functions extremely well in new internet browsers, and poorly to not at all in older browsers.
Jonathan Zawada
Smart Strategy. Creative Energy. Tasty Solutions for Internet Marketing, Mobile APPS and Responsive Websites. We are a Best of Breed and Mobile APP Developers based in New York with an office in Los Angeles.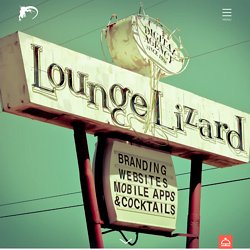 Janelle Flores Designs
Jirka
Print
Steve Fraschini
Danny Blackman // est. 1985
Dale Harris - Creative Branding & Graphic Design Bendigo Victoria Australia
Adam Woodhouse | Portfolio 2009 » 2008 Graphic Design Portfolio