CINEMA4D Tutorials
eHow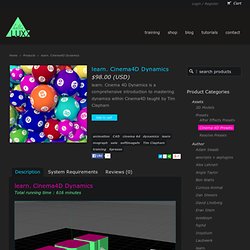 Hello LUX
Cinema4D Dynamics Training Total running time : 616 minutes Learn Cinema4D Dynamics is a comprehensive introduction to mastering dynamics within Cinema4D. With a proven track record as one of the worlds leading tutors in Cinema4D, Tim Clapham takes you through this incredible feature rich toolset. Explore the techniques and processes of working with Dynamics as you create five unique projects from the ground up.
Create A Car Tyre
You will need the MAKETHICKER plugin, download and drop it into program files/maxon/cinema 4d/plugins, you can find the plugin at the following page... 1. Create a cylinder and rotate it 90 degrees as shown and scale it to look roughly like a tyre, 2.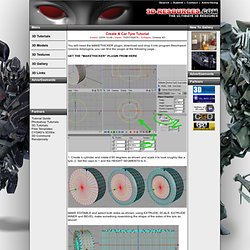 How to setup uncut blueprints
Advanced Graphics
CINEMA 4D is a 3-D application that is popular amongst matte painters in film production, largely due to the BodyPaint 3D functionality. It is equally popular amongst motion graphics artists, thanks to its excellent integration with compositing application pipelines, and a very artist-friendly, customizable workflow and interface. It has been used for films such as Chronicles of Narnia , Beowulf , Polar Express , Spiderman 3 and Monster House . CINEMA 4D's intuitive interface and logical workflow make it possible for those new to 3D artistry to dive in and be productive quickly. Feedback is smooth and interactive so you can let your creativity run free.
Render Design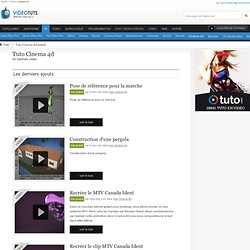 Tuto Cinema 4d 63 tutorials video Les derniers ajouts Recréer le MTV Canada Ident
Crash Burn
Create Abstract Greeble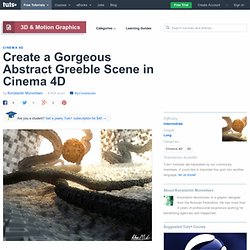 This entry is part 3 of 8 in the Konstantin Muromtsev Session - Show All « Previous Next » In this tutorial you will learn how to create a complex (around 600,000 polygons) abstract Greeble scene without getting into too much modeling. Loft NURBS, Sweep NURBS, Formula object, Structure tools, and Visible light will be used to create the scene, and Advanced Render will be applied to generate the final image.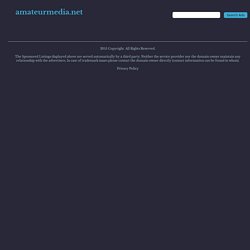 13 Beauty Tutorials
Quick tip how you can build your own HDRI image inside Cinema 4D. This are the 5 steps that I follow when starting logo design. In this tutorial I show you my understandings of lighting from the real world and thinks I study in school about how different lights affect ... This is something that you guys ask for and like I told you This is my test of trying to recreate the typography texture over the new Iron Man movie This is a very simple sett up for Comedy title sequence using Cinema 4D mograph, spline effector and delay effector.
In this tutorial I will walk through the steps I used to create this illustration to bring alive the word "collide."
Create Explosive Typographic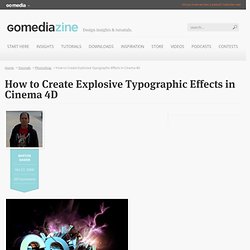 Texture Neige avec bodypaint on Vimeo
Alexander Alexandrov's
How to make a Cascading Text Animation With Cinema 4D and After Effects - Part 2 on Vimeo
by Dvein
Grischa Theissen's
Mograph Random Effector
Search videos for 'Tutorials Cinema4D' on Vimeo
by Paul Nicholls
Abstract Shapes (Cinema 4D Tutorial) on Vimeo
greyscalegorilla