Wisdom
Wisdom is the art of understanding. Understanding yourself is crucial to achieving joy, personal evolution and becoming more of yourself. Jan 16
You are one of the most profound wonders of the world. No other creature on earth has your uniquely-human capablity to change yourself and create a new reality. That is exactly what this site is dedicated to helping you do; to have more self-awareness, self-esteem, and feel empowered to create anything you want. You will learn more about loving relationships and enduring happiness.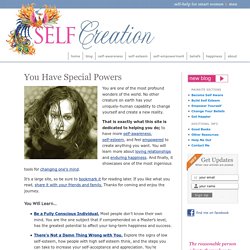 A heuristic is a "rule-of-thumb", advice that helps an AI program or human think and act more efficiently by directing thinking in an useful direction. Some of these heuristics are age-old wisdom, bordering on cliche, but most are actually helpful. If you want something done, do it yourself Comment: Obviously true, and doing it is usually very good for your self esteem. A surprising amount of work can be done this way, and experts are not always necessary. However, there is a risk of becoming overworked if you try to do everything yourself - we all need other people after all.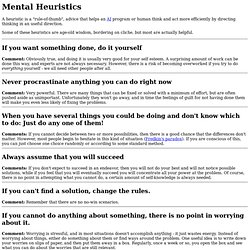 A number of sources, most recently ProgrammingOutsideTheCube and the RingerTape page, say that many folk find it takes time to get into a state where work flows. Do you plan to get into flow, does it come upon you more as a kind of inspiration, or is it not necessary for you? Do you use tactics to improve your team's ability to flow? Which particular events disrupt flow the most, and how do you solve them? For me, flow requires both inspiration and expiration, if that makes sense.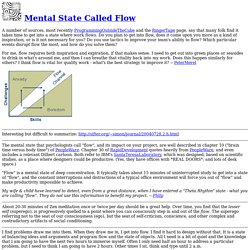 post written by: Marc Chernoff Email When you stop chasing the wrong things you give the right things a chance to catch you. As Maria Robinson once said, "Nobody can go back and start a new beginning, but anyone can start today and make a new ending."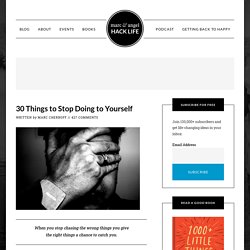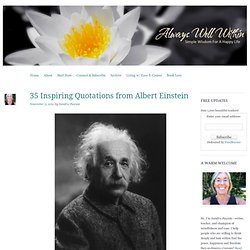 Albert Einstein (March 14, 1879 – April 18, 1955), the famous theoretical physicist, developed the theory of relativity and is considered the father of modern physics. The nuclear physicist Robert Oppenheimer shared his impressions of Einstein by saying, "He was almost wholly without sophistication and wholly without worldliness . . . There was always with him a wonderful purity at once childlike and profoundly stubborn." Due to his brilliance Einstein was often called upon to offer opinions on topics beyond the realm of physics; thus the wide range of inspired quotations.
Ego - The False Center