Wisdom
Wisdom is the art of understanding. Understanding yourself is crucial to achieving joy, personal evolution and becoming more of yourself. Jan 16
A heuristic is a "rule-of-thumb", advice that helps an AI program or human think and act more efficiently by directing thinking in an useful direction. Some of these heuristics are age-old wisdom, bordering on cliche, but most are actually helpful.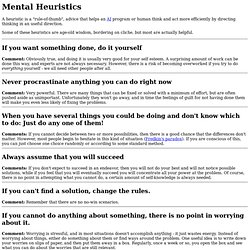 A number of sources, most recently ProgrammingOutsideTheCube and the RingerTape page, say that many folk find it takes time to get into a state where work flows.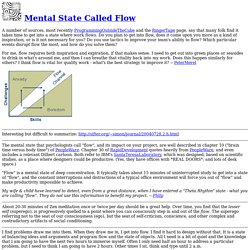 post written by: Marc Chernoff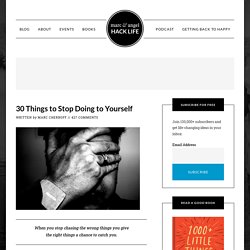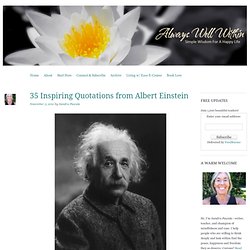 Albert Einstein (March 14, 1879 – April 18, 1955), the famous theoretical physicist, developed the theory of relativity and is considered the father of modern physics.
Ego - The False Center