Wall street
Occupy Wall Street protests are increasingly capturing the public spotlight. This is because, whatever limitations their occupation has, the protesters have done many things right.
Left of the Hudson: Five ways #OccupyWallStreet has succeeded
September 20, 2011 | Like this article?
11 Things You Can Do to Help the 'Occupy Wall Street' Movement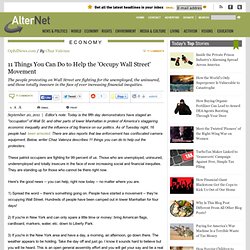 October 16, 2011 | Like this article? Join our email list: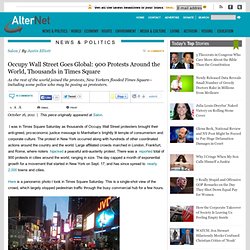 Occupy Wall Street Goes Global: 900 Protests Around the World, Thousands in Times Square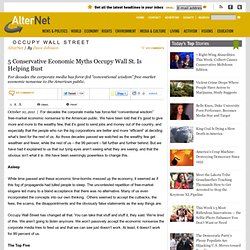 5 Conservative Economic Myths Occupy Wall St. Is Helping Bust | Occupy Wall Street
For decades the corporate media has force-fed "conventional wisdom" free-market economic nonsense to the American public.
wikio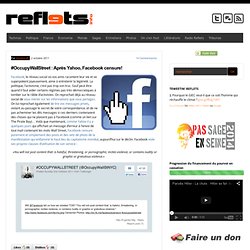 Facebook , le réseau social où vos amis racontent leur vie et se superpokent joyeusement, aime à entretenir la légèreté. La politique, l'activisme, c'est pas trop son truc.
#OccupyWallStreet : Après Yahoo, Facebook censure!
Welcome to Google Docs
#occupywallstreet on Twitter
Occupy Wall Street Sept 17
Why #OccupyWallStreet Matters | Alex Levinson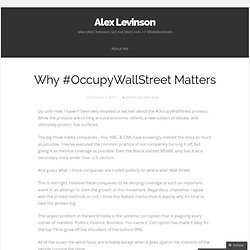 Up until now, I haven't been very involved or excited about the #OccupyWallStreet protests. While the protests are circling around economic reform, a new subject of debate, and ultimately protest, has surfaced. The big three media companies – Fox, NBC, & CNN have knowingly shelved the story as much as possible.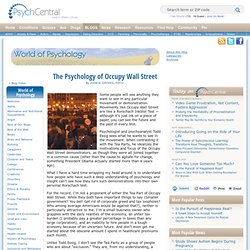 Some people will see anything they want to see in any particular movement or demonstration. Movements like Occupy Wall Street are like a Rorschach Inkblot Test — although it's just ink on a piece of paper, you can see the future and the past in every blot. Psychologist and psychoanalyst Todd Essig sees what he wants to see in the movement.
The Psychology of Occupy Wall Street
The nascent movement known as Occupy Wall Street had its largest single day of protests on Saturday. And a funny thing happened: most of the action was far from Wall Street itself.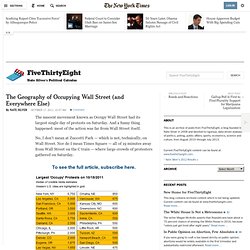 The Geography of Occupying Wall Street (And Everywhere Else)
The Contrasting Psychologies of 'Occupy Wall Street' and the 'Tea Party'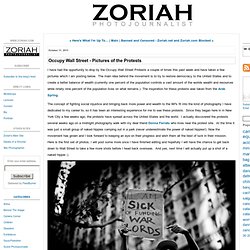 A PHOTOJOURNALIST AND WAR PHOTOGRAPHER'S BLOG: Occupy Wall Street - Pictures of the Protests
I have had the opportunity to drop by the Occupy Wall Street Protests a couple of times this past week and have taken a few pictures which I am posting below. The main idea behind the movement is to try to restore democracy to the United States and to create a better balance of wealth (currently one percent of the population controls a vast amount of the worlds wealth and resources while ninety nine percent of the population lives on what remains.)