Brain and mind
The human brain and the mind. Brain. Cognitive Development. Genes to Cognition Online. Simple Mapper We developed Simple Mapper to power this web site on the brain.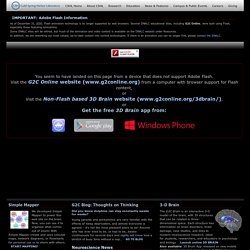 Now, you can use it to organize what comes out of yours! Memonic Class work. The Challenge Preparing and distributing lesson plans day after day, year after year, can become exhausting and costly.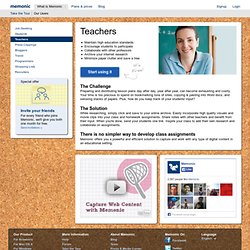 Your time is too precious to spend on bookmarking tons of sites, copying & pasting into Word docs, and xeroxing stacks of papers. God is in The Neurons.
---