Adbuster
Nirvana
P eople who have had brushes with death don't return wishing they had spent more time in the office. The heart takes over. In the words of deep ecologist Joanna Macy: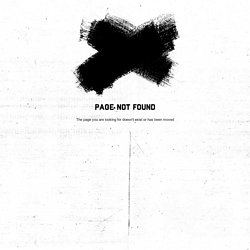 An Awakening
Philosophy on the Edge L ast October, in anticipation of the United Nations Climate Change Conference in Copenhagen, President Mohamed Nasheed of the Maldives — a tiny nation made up of more than one thousand low-lying islets in the Indian Ocean — called an urgent and highly unusual meeting of his cabinet. Government officials donned scuba gear and headed into the sea, convening on the ocean floor five meters below the surface where they signed a document calling for global cuts in carbon dioxide emissions. The half-hour meeting, observed by snorkeling journalists and captured on video by waterproof camera was, to use a phrase coined by political theorist Stephen Duncombe, an "ethical spectacle": a theatrical attempt to call attention to a very real threat and moral predicament. Ecology of the Mind
F or thousands of generations we humans grew up in nature.
We Are an Army of Zombies
I arrive home from work, drained and empty. Too tired for human interaction, I press the buttons on the remote and stare blankly into the big TV box. It's not long before the commercials and endless parade of product placements overwhelm my defenses and penetrate my mind.
Dead or alive. , 15 Apr 2011 Courtesy of Maleonn / Galerie Paris-Beijing
What is the dollar value of a human? | Adbusters Culturejammer Headquarters
Cocaine Culture Who the F**k Do You Think You Are
You blame China.
I, Revolution
People Are Waking Up
People are waking up. The Eternal Idea of Revolutionary Justice
R esurgence is in the wind. The cynicism that has dogged every gesture of our resistance is giving way as the disappointment of 20th century communism is eclipsed by the rebellious will to try again. Guiding this radical revival are two philosophers whose political theories breathe new life into the revolutionary project. The Activist's Dilemma
I t's late, maybe 2, or 3 a.m. I'm scanning my email inbox for anything important I might have missed. I notice a message that lists the names of two famous activists – Bill McKibben and Naomi Klein – in its subject header.
The Second Great Global Uprising
W e are a colony of maggots, feeding on nature's bloated corpse while economic policy makers soothe our troubled minds with lies.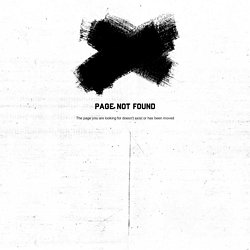 G20 Jam
"Today, humanity faces a stark choice: save the planet and ditch capitalism, or save capitalism and ditch the planet." – Fawzi Ibrahim
Buy Nothing Day + Buy Nothing Christmas
O ver the past 30 or so years, most people have chosen to pursue the rewards of conformity instead of the fruits of revolt. What they have been left with are ugly and stupid lives, ugly and stupid places and a planet pushed to the very edge of destruction by capitalism's efforts to keep feeding them new promises of consumable happiness. But the thought that one is wasting one's life is not a cheerful one, and respectable citizens everywhere have gone to considerable lengths to avoid it.
Consumable Youth Rebellion