School Stuff
Nerd Paradise : How to Write a 20 Page Research Paper in Under a Day. Posted on: 10 Cado 7:0 - 5.27.29 So you've procrastinated again.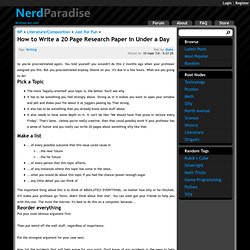 You told yourself you wouldn't do this 2 months ago when your professor assigned you this. But you procrastinated anyway. Shame on you. LogoPond - Identity Inspiration - 10 Tips for Designing Presentations That Don't Suck: Pt.1. Powerpoint has produced more bad design in its day that perhaps any other digital tool in history with the possible exception of Microsoft paint.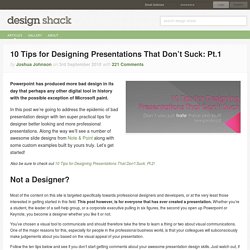 In this post we're going to address the epidemic of bad presentation design with ten super practical tips for designer better looking and more professional presentations. Along the way we'll see a number of awesome slide designs from Note & Point along with some custom examples built by yours truly. Reference: Thesaurus, Usage, Quotations, and more. Bartleby.com.
StudentLoans.gov.
Art Institute
---