Hans Rosling
Visualization: Motion Chart - Google Visualization API - Google
Overview A dynamic chart to explore several indicators over time. The chart is rendered within the browser using Flash. Note for Developers : Because of Flash security settings, this (and all Flash-based visualizations) might not work correctly when accessed from a file location in the browser (e.g., file:///c:/webhost/myhost/myviz.html) rather than from a web server URL (e.g., http://www.myhost.com/myviz.html). This is typically a testing issue only.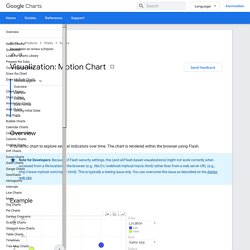 Motion chart - Add to your homepage
hans rosling ted - Google Video's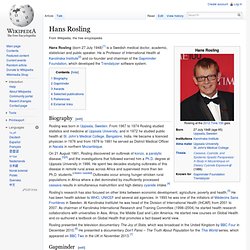 Hans Rosling
Hans Rosling (born 27 July 1948) [ 1 ] is a Swedish medical doctor, academic, statistician and public speaker.