Hans Rosling
Visualization: Motion Chart - Google Visualization API - Google
Overview A dynamic chart to explore several indicators over time. The chart is rendered within the browser using Flash.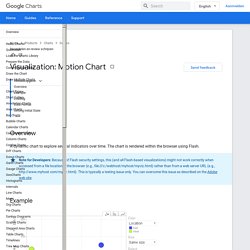 Motion chart - Add to your homepage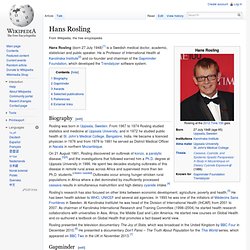 Hans Rosling
Hans Rosling (born 27 July 1948)[1] is a Swedish medical doctor, academic, statistician and public speaker. He is Professor of International Health at Karolinska Institute[2] and co-founder and chairman of the Gapminder Foundation, which developed the Trendalyzer software system. Biography[edit] Rosling was born in Uppsala, Sweden.