Mobile
This is the final installment of a four-part series that explores how agencies are adapting to mobile. The series is sponsored by Celtra, the global leader for rich media mobile ad serving and analytics. It is written by Matevz Klanjsek, founder and chief product officer at Celtra. Advertising agencies have a glorious past. In the 1950s they pioneered television advertising.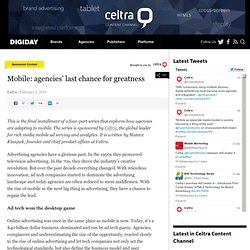 Mobile: Agencies' Last Chance for Greatness
How Mobile And Social Are Changing Consumer Behaviour [INFOGRAPHIC]
A Japanese iPhone Gadget Teases The Tummy With Food Smells : The Salt
Simply plug the Scentee device into your iPhone jack and let the scent of grilled meat waft your way. YouTube Have you ever wished that your iPhone could bring you the smell of coffee, curry or steak? No?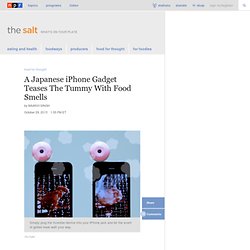 Mobile Isn't Just a Screen or Device, It's About Behavior
Mobile tools can counter "showrooming"
BII REPORT: How Card Readers Are Driving An Explosion In Mobile Payments
Cellphones: A Teen's Lifeline to the Internet [STUDY]
It's a sight that's all too common, now: teenagers never looking up, glued to their cellphones every hour of the day. Text messages may seem like the major culprit for this behavior, but a new report shows that one in four teens use cell phones as their device of choice when browsing the web. According to a study by Pew Research Center's Internet and American Life Project, mobile access to the Internet is pervasive among teenagers. Instead of using desktops or laptops, most rely on their phones to go online. The survey of teens ages 12 through 17 found that 78% have a cellphone, with nearly half of those being smartphones.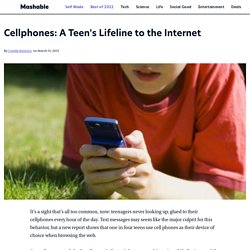 When you walk through the well-appointed door of a high-end luxury shop, you're prepared to pay a premium for what is known as "an experience:" good service, free champagne, and all the little odds and ends that are attendant to buying, say, a keychain that costs more than what I make in a month. Translating those perks to a smartphone is tough--people go online for sales, not experiences. Or so goes traditional thinking on mobile e-commerce. To Barbara Rybka, who spent a decade in Silicon Valley before becoming Gucci's digital director, it seemed like kind of a cop out. "If you look at the average luxury shopper, they consume most information through their mobile devices--even more so than the average smartphone user," she tells me.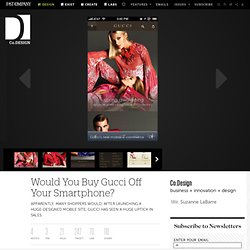 Would You Buy Gucci Off Your Smartphone?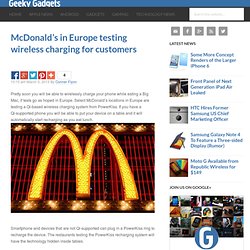 McDonald's in Europe testing wireless charging for customers
Pretty soon you will be able to wirelessly charge your phone while eating a Big Mac, if tests go as hoped in Europe. Select McDonald's locations in Europe are testing a Qi-based wireless charging system from PowerKiss. If you have a Qi-supported phone you will be able to put your device on a table and it will automatically start recharging as you eat lunch. Smartphone and devices that are not Qi-supported can plug in a PowerKiss ring to recharge the device. The restaurants testing the PowerKiss recharging system will have the technology hidden inside tables. It reminds me of those days when McDonalds offered free wi-fi to attract customers.
A recurring stereotype regarding wireless provider customer support is that your calls will be directed to a representative in India. For the most part you'd be correct. Tracfone's stable of wireless providers all outsource customer care to India, and T-Mobile's recent decision to ship jobs overseas means that millions of Americans will reach a foreign representative if they call support.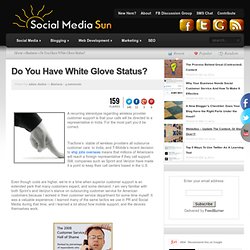 Do You Have White Glove Status?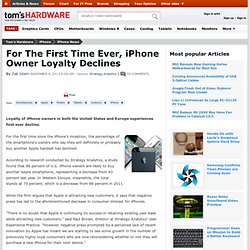 Loyalty of iPhone owners in both the United States and Europe experiences first ever decline. Zoom For the first time since the iPhone's inception, the percentage of the smartphone's owners who say they will definitely or probably buy another Apple handset has declined.
For The First Time Ever, iPhone Owner Loyalty Declines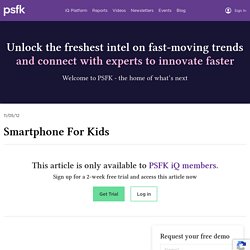 Pipsqueak is a smartphone for kids being developed by Yip Yap . They're currently raising money on Kickstarter for the durable phone, a device that connects to a parent's smartphone through Bluetooth and makes calls from the parent's number. Parents can also route calls straight through to the child's phone, so they feel like they're getting calls. While it also functions as a music player, the key trait of this phone is its durability; unlike touchscreen phones, it's designed to handle being thrown around, being played with, and getting dirty. Support Pipsqueak on Kickstarter if you want to see it on retail shelves. Yip Yap
- StumbleUpon
The smartphone market is a cage match, and all manufacturers are fighting for every last percentage of market share. However, the past few months have seen little activity as far as changes in smartphone market share. Since June, there hasn't been a significant increase or decrease in market share other than a couple of percentage points at most. According to research firm ComScore, the US smartphone field in September was virtually unchanged from where it was in June , even down to smaller platforms like Symbian and Windows Phone .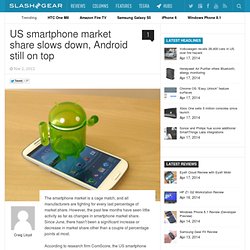 US smartphone market share slows down, Android still on top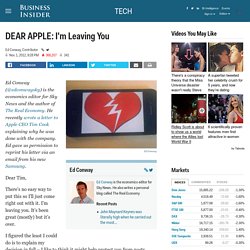 DEAR APPLE: I'm Leaving You
Ed Conway ( @edconwaysky ) is the economics editor for Sky News and the author of The Real Economy . He recently wrote a letter to Apple CEO Tim Cook explaining why he was done with the company. Ed gave us permission to reprint his letter via an email from his new Samsung .
El 'smartphone' es cosa de dos: Samsung y Apple amplían ventaja
La industria del smartphone es cosa de dos: de Samsung y de Apple, aunque mucho más del surcoreano que del californiano. Samsung ha ampliado su ventaja sobre Apple en el mundo de los smartphones (35% frente al 17%) en el tercer trimestre del año, y ellos dos sobre el resto. Y Nokia cae al sexto puesto de la lista de vendedores de teléfonos inteligentes, según las cifras proporcionadas por IDC. Es la primera vez desde 2009 que una sola empresa supera la barrera del 31% de mercado, como es el caso de Samsung. Respecto al año anterior, las ventas de la firma coreana de smartphones se han doblado, mientras que las de Apple han crecido un 57%.
By Erin Griffith On October 22, 2012 When Wendr launched in July as "Foursquare for the future," its app was the classic minimally viable product. The company amassed 10,000 users, which is enough to show that the concept is good, but not enough to appeal to brand advertisers, which is Wendr's ultimate goal. "There was a bit of empty room syndrome," founder Sam Zises says of the first version. Wendr shows users what their friends' plans are for that evening, making it more useful for hangouts than, say, Foursquare, which only tells you what your your friends are doing at that moment.
From one to many: "Foursquare for the future" startup Wendr now a branded content agency
If you are really lucky, you work for a company that has both these things going for it: Your customers are embracing their new superpowers, and your company is responding with a growing collection of smart touchpoints. Let's break down what we mean by each. The rise of super-powered customers Although a radioactive spider has not bitten your customers, many now have superpowers. At this moment, some are learning how to order a bottle of perfume at 60 miles an hour, without taking their eyes off the road.
What Happens When Superpowered Customers Meet Smart Touchpoints
Computerworld - The computer industry and the customers it serves have proven to be extraordinarily slippery during the past 45 years. Though there have been plenty of mundanely accurate predictions of market share, technology development and adoption rates, the predictions that stick in the mind are those that demonstrate spectacular misjudgment, misunderstanding, overly optimistic hyperbole, self-delusion or wishful thinking. At the time they're made, predictions that are grossly mistaken are rarely recognized as gaffes of historic proportions.
Tech predictions gone wrong
The Wallet Wars heat up
Pringles, la primera marca en España en utilizar Whatsapp como soporte para una acción de marketing
Mobile Money: Driven by the Poor [Infographic]
Is Your Brand Ready For 'Generation S' (Screen)?
Mobile Payment Platform tPago Expands Across LATAM
Web 3.0: The Mobile Era
Nokia rebaja un 50% el precio de su móvil estrella
MTV Under The Thumb | Creative Showcase
- StumbleUpon
T-Mobile myTouch and myTouch Q coming August 8th for $50, we go hands-on
Android dominates China's smartphone market
We already use Wi-Fi more than cellular; Why not continue the trend?
Telefónica pacta con los grandes de Internet el pago directo con el móvil
Telefonica Launches Skype Rival TU MeTechWeekEurope UK
Business - Richard Ting - Why Mobile Will Dominate the Future of Media and Advertising
Apple's biggest innovation is not the device itself, but the physical gesture
QUEUE HACKER: We're taking the queue out of the Post Office! on Vimeo
How Mobile Technology is Changing World Travel
The Mobile Trend: 10 Things to Know
MasterCard jumps into mobile payments with own digital wallet | CTIA 2012
In Western Europe, Internet Behavior Differences Slight but Significant
CHART OF THE DAY: Putting Global Mobile In Context
Apple to crush carriers, become direct service provider
Mobile money in Africa: Press 1 for modernity
The Rise of Smart Mobile Services (Not Apps!)
Android Is Suddenly In A Lot Of Trouble
What is the Future of Mobile Money? [Part 1]
Magnum: Pleasure Hunt Across Amsterdam ARG 
Ready to Go Mo?
iPad Found Accounting for 89% of Mobile Shopping Revenue
14 years later, Nokia no longer the leader in mobile phone shipments
The Mobile Paradox
La amenaza 'shanzhai'
De mayores quieren ser banqueros
Smartphones now account for half of all mobile phones | Mobile
2 años de iPad: el aparato que juntó ocio y trabajo
Touchcode | printechnologics GmbH: Home
El móvil revoluciona el 'súper'
baycitizen
15 Ways Mobile Will Change Our Lives
Rumored: PayPal to launch Square competitor
Forget NFC, This iPhone Case Combines All Your Credit Cards Into One
Mobile World Trends 2016 | Pepe Cerezo