Skills
Ensine Programação a você mesmo em 10 anos
Por que todo mundo está com tanta pressa? Entre em uma livraria e você verá "Ensine Java a você mesmo em 7 dias" ao lado de variações intermináveis oferecendo o ensino de Visual Basic, Windows, Internet, e assim por diante em alguns dias ou horas. Eu fiz a seguinte power search no Amazon.com: pubdate: after 1992 and title: days and (title: learn or title: teach yourself)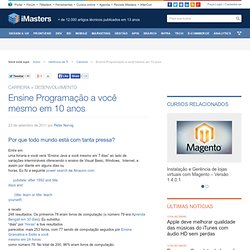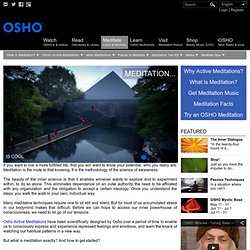 If you want to live a more fulfilled life, first you will want to know your potential, who you really are. Meditation is the route to that knowing. It is the methodology of the science of awareness. The beauty of the inner science is that it enables whoever wants to explore and to experiment within, to do so alone. This eliminates dependence on an outer authority, the need to be affiliated with any organization and the obligation to accept a certain ideology.
Welcome to Lesson 1! First, a little orientation: at the top of every lesson you'll see a diagram of the keyboard that highlights in yellow the keys you will be working on. In subsequent lessons the keys you have already learned will be coloured green. It is vital that you will have mastered those keys before moving onto a new lesson.
Lesson 1: Home Row, Left Hand - Peter's Online Typing Course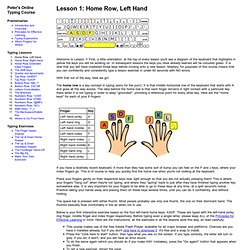 "You've been waking up at what at time the past few weeks?" "Three." "Three?" "Yes, Three." "Well, I usually go to bed at around three every night so I guess I'll give you a call before I go to sleep to tell you good night." That is how many of my conversations have been going in the past few weeks when I revealed to someone about my 3 a.m. experiment.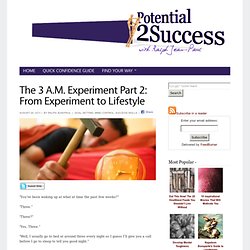 The 3 A.M. Experiment Part 2: From Experiment to Lifestyle | Potential2Success