MÉDIAS
List of open-access journals. This is a list of open-access journals, by field.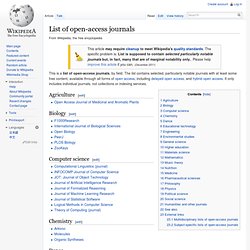 The list contains selected, particularly notable journals with at least some free content, available through all forms of open access, including delayed open access, and hybrid open access. It only includes individual journals, not collections or indexing services. Cryptome. Centre d'actualités de l'ONU. Bienvenue aux Nations Unies.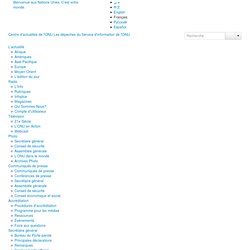 C'est votre monde. Centre d'actualités de l'ONU Les dépeches du Service d'information de l'ONU Recherche avancée lun, 7 avr 2014 | Prochainement à l'ONU:
MEDIAS D'AILLEURS. RADIO. Tlaxcala le réseau international des traducteurs pour la diversité linguistique. WIKILEAKS. ACTU. MEDIAS. MICHEL COLLON. GEO. REVUES. MEDIAS SOCIAUX.
---