Hi.tech & Co 2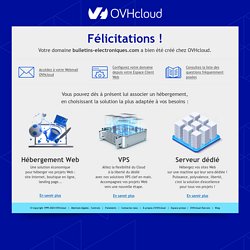 Royaume-Uni > La recherche scientifique et l'innovation au Pays de Galles Allemagne > Etat des lieux comparatif dans le domaine des supercalculateurs - Une priorité scientifique de la recherche en Europe Slovaquie > Positionnement de la politique slovaque de recherche et d'innovation à l'aube du programme "Horizon 2020" Royaume-Uni > L'exploration du gaz de schiste au Royaume-Uni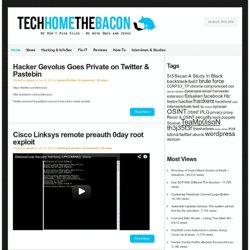 Tech Home The Bacon | We Don't Push Kilos, We Move Ones And Zeros
Hacker Gevolus Goes Private on Twitter & Pastebin https://twitter.com/Gevolus http://pastebin.com/u/Gevolus Twitter account & pastebin account has been made private.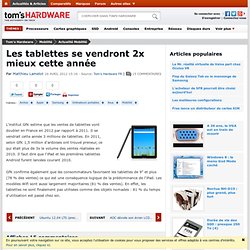 Les tablettes se vendront 2x mieux cette année
Ubuntu vient de passer en version 12.04 "Precise Pangolin", version qui a la particularité d'être une LTS (Long Term Support, service après-vente longue durée). Destinées aux entreprises, aux serveurs, les LTS ne sont renouvelées qu'une fois tous les deux ans, quand les versions normales ne durent que 6 mois. Ubuntu 12.04 sera ainsi la première LTS munie de l'interface controversée Unity. Petit point sur les nouveautés dans la version Desktop:
Backboard Affixing Machine April 5, 2014 Yokohama City's Nippon Automatic Fine Machinery develops and manufactures a machine for affixing a backboard, used in suspending products displayed in drugstores and other stores, onto product boxes. "This machine can affix 35 backboards in one minute. The speed of this machine designed for pharmaceutical manufacturers is set at 35 per minute, but another machine for a different manufacturer that has already been ordered is capable of 90 backboards per minute. The speed output is tailored according to the customer's...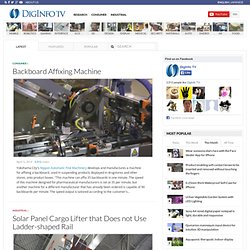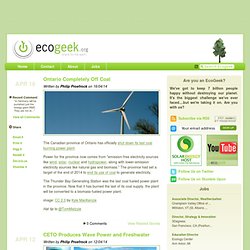 As we've done for the past several years, EcoGeek went to this year's North American International Auto Show (the Detroit Auto Show) to see what is new in clean and green transportation. However, this year's displays continue to move away from a focus on environmental awareness as a major selling point. This has seemed to be the trend over the past few years.
XB Software, Ltd. is an IT outsourcing company that provides top-notch services in web development, business analysis and software testing. It has proven coding expertise in PHP, .NET, JavaScript, JQuery, Node.js and HTML5 development. The company's specialists use the most popular frameworks (Yii, Webix, AngularJS) to create competitive web and mobile apps in various industries: advertising and marketing, arts and entertainment, business services, finance, education, logistics, ecommerce, and more.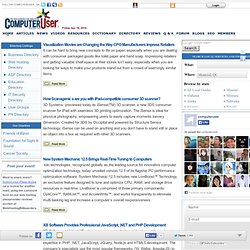 Computeruser.com - online security, network security, forums, small businesses technology, software reviews
Ultraman annonce dans un précédent article que l'administration Obama a voté le projet de vendre une centrale nucléaire à son ancien ennemi, le Vietnam. Il y a eu 201 accidents à la centrale de Fukushima depuis le 11 mars 2011, dit l'Autorité de Régulation Nucléaire ; le premier ministre Abe dit "c'est regrettable" Si le chiffre est correct, il y a eu entre 5 et 6 accidents par mois depuis le 11 mars 2011.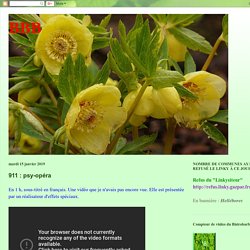 Sculpteo Blog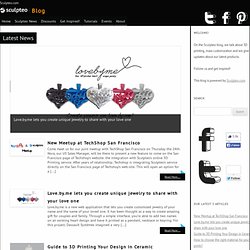 Most people know that 3D printing is great for engineers, product designers, hardware startups, and hobbyists. But there's another group that's adopting 3D printing in their business: marketing and communications agencies. R&R Partners, a national brand agency renowned for creating the (in)famous Las Vegas tourism slogan "What happens here, stays here", recently created hundreds of mini-robots with Sculpteo's 3D printing service.