Hi.tech & Co 2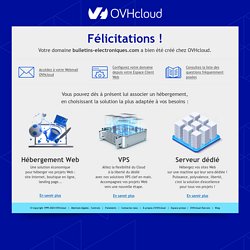 Singapour > Innovation à Singapour : état des lieux et perspectives Royaume-Uni > Panorama de l'excellence de la recherche académique écossaise Japon > Vieillissement et déclin démographique au Japon : faits statistiques, solutions technologiques et sociales Allemagne > Le Schleswig-Holstein : présentation générale, enseignement supérieur et recherche [édition 2013]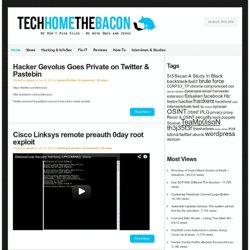 Tech Home The Bacon | We Don't Push Kilos, We Move Ones And Zeros
Hacker Gevolus Goes Private on Twitter & Pastebin https://twitter.com/Gevolus http://pastebin.com/u/Gevolus Twitter account & pastebin account has been made private.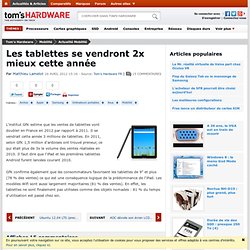 Les tablettes se vendront 2x mieux cette année
Ubuntu vient de passer en version 12.04 "Precise Pangolin", version qui a la particularité d'être une LTS (Long Term Support, service après-vente longue durée). Destinées aux entreprises, aux serveurs, les LTS ne sont renouvelées qu'une fois tous les deux ans, quand les versions normales ne durent que 6 mois. Ubuntu 12.04 sera ainsi la première LTS munie de l'interface controversée Unity. Petit point sur les nouveautés dans la version Desktop:
Backboard Affixing Machine April 5, 2014 Yokohama City's Nippon Automatic Fine Machinery develops and manufactures a machine for affixing a backboard, used in suspending products displayed in drugstores and other stores, onto product boxes. "This machine can affix 35 backboards in one minute. The speed of this machine designed for pharmaceutical manufacturers is set at 35 per minute, but another machine for a different manufacturer that has already been ordered is capable of 90 backboards per minute. The speed output is tailored according to the customer's...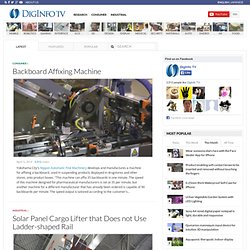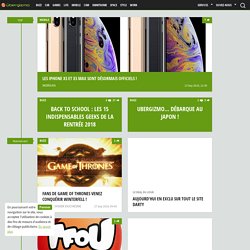 Tout d'abord, le ICE xPC n'est pas une machine ordinaire quand on le regarde de plus près. Après tout, il pèse à peine 113g, et sa taille physique est si petite, que vous pourrez le mettre facilement dans votre poche de chemise. A part ça, le ICE xPC peut être docké aux périphériques, lui permettant de le transformer en un pad, un PC portable, PC bureau ou appareil gamer. Le xPC a été spécialement conçu pour la performance et il aura une carte-mère haute performance, le plus récent CPU/chipset x86, 4Go de RAM, 64Go à un SSD 128Go, Wi-Fi 802.11 b/g/n et Bluetooth, un accéléromètre et un APN. Lire le billet entier → Le ICE xPC est un PC modulaire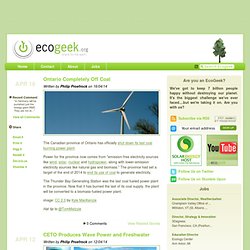 As we've done for the past several years, EcoGeek went to this year's North American International Auto Show (the Detroit Auto Show) to see what is new in clean and green transportation. However, this year's displays continue to move away from a focus on environmental awareness as a major selling point. This has seemed to be the trend over the past few years.
XB Software, Ltd. is an IT outsourcing company that provides top-notch services in web development, business analysis and software testing. It has proven coding expertise in PHP, .NET, JavaScript, JQuery, Node.js and HTML5 development. The company's specialists use the most popular frameworks (Yii, Webix, AngularJS) to create competitive web and mobile apps in various industries: advertising and marketing, arts and entertainment, business services, finance, education, logistics, ecommerce, and more.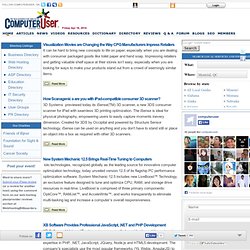 Computeruser.com - online security, network security, forums, small businesses technology, software reviews
La dernière publication du C.R.O.M.En anglais, le mot "rave" signifie "délirer"... Chaque week-end, des millions de jeunes se rendent vers de grands temples en forme de boîtes noires pour danser extatiquement sur une musique répétitive qui pénètre jusque dans leur corps. Quel est le sens de cette nouvelle communion?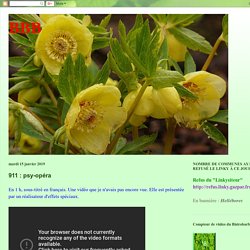 Sculpteo Blog