Artistrys
I actually thought the woman (at top) was biting an apple, well, that was until I scrolled to see the full image. There is certainly shock value in Laurie Lipton's drawings. Her pencil illustrations take longer to create than a painting of the same size and detail.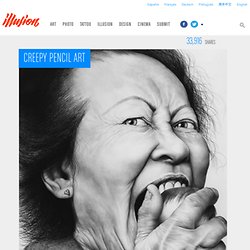 Creepy Pencil Art
Copper Tile. $1.44 sq/ft
Viewing Entry - 'Switch-out'
Drowning Beautiful |
63_banksy.jpeg (800×600)
Nick Gentry | Art of contribution | Paintings
2482.jpg (593×10690)
Julia's Photo Blog: Peter Callesen - A Single Sheet of Paper
Your source of daily updated funny pictures and gifs.
Study Five Dollar College Essay Words | Word Dynamo
Panic Room - BIGADDICT