NEWS/USERS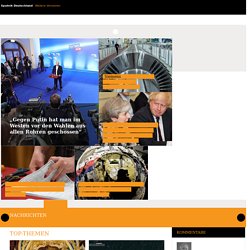 Die Bundeswehr soll familienfreundlicher werden - das zumindest plant die frischgebackene Bundesverteidigungsministerin Ursula von der Leyen. Besonders wichtig ist ihr dabei die Vereinbarkeit von Familie und Beruf. Lob dafür gab es vor allem natürlich aus dem Regierungslager. Doch auch Kritik daran wurde laut, unter anderem von der Linkspartei. Dazu ein Gespräch mit Inge Höger, Abgeordnete für die Linke im Deutschen Bundestag.
Stimme Russlands
There are two principle ways to find other pearltrees that might be interesting for you: 1. By affinity! Pearltrees is a network of interests and also relies on an "interest graph".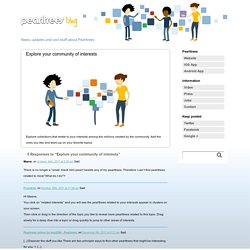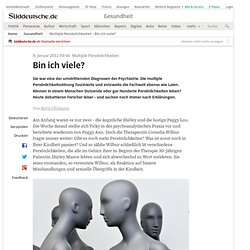 Anzeige Sie war eine der umstrittensten Diagnosen der Psychiatrie. Die multiple Persönlichkeitsstörung faszinierte und entzweite die Fachwelt ebenso wie Laien. Können in einem Menschen Dutzende oder gar Hunderte Persönlichkeiten leben? Heute debattieren Forscher leiser - und suchen noch immer nach Erklärungen.
Multiple Persönlichkeiten - Bin ich viele? - Gesundheit