Inane Amusements
Draw a Stickman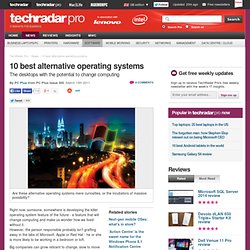 Right now, someone, somewhere is developing the killer operating system feature of the future - a feature that will change computing and make us wonder how we lived without it. However, the person responsible probably isn't grafting away in the labs of Microsoft, Apple or Red Hat - he or she is more likely to be working in a bedroom or loft. Big companies can grow reticent to change, slow to move and adopt new technologies. Features must be escalated through approval bodies, management and bean-counters. Hobbyist projects don't have those commercial pressures and can experiment freely. It might seem audacious to claim that the next Windows is cooking in some part-time coder's house, but it's nothing new.
The Amazing Skidboot
Gyro the Cube
Danny Kaye & Harry Belafonte - Hava Naguila - Show TV Danny Kaye
Danny Kaye Show - The Thinker
Danny Kaye Show - British Intelligence
Op­ti­cal il­lu­sion are fas­ci­nat­ing while teach­ing us about our vi­sual per­cep­tion, and lim­its thereof. My em­pha­sis here is on the beauty of per­cep­tual phe­nom­ena, on in­ter­ac­tive ex­per­i­ments, and ex­pla­na­tion of the vi­sual mech­a­nisms in­volved – to the de­gree that they are un­der­stood Be­friend­ing mo­bile de­vices: >50 in­ter­ac­tive demos now with­out Flash, but re­quire up-to-date browser ver­sions. Don't let it irk you if you don't see all the phe­nom­ena de­scribed.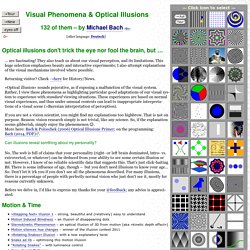 TOMA - Internet TV
Sort order Sort by: TV filter Country: Language: Category: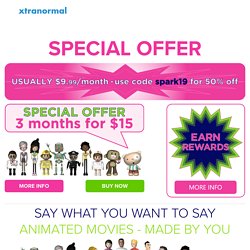 Create online Make movies in minutes from any web browser anywhere. Express your opinion Share a joke with friends Bring creative ideas to life Send unique invites or greetings Sign Up for your FREE account Create on your desktop Get more.
Make your own LOL - Cheezburger.com