Inspiring
Pascal Campion
Zilele şi nopţile unui (fost) student la Comunicare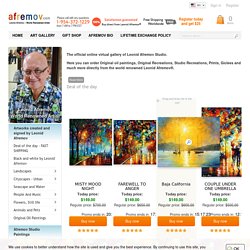 Leonid Afremov was born in city of Vitebsk in 1955. Amazingly enough Leonid was born in the same town as Marc Chagall, the famous artist who also founded the Vitebsk Art School along with Malevich & Kandinsky. Leonid Afremov graduated from Vitebsk Art School in 1978 and is one of the elite members. As he said, he tried different techniques during his career, but he especially fell in love with painting with oil and palette-knife. Every artwork is the result of long painting process; every canvas is born during the creative search; every painting is full of his inner world.
official online Art Gallery
Home | Gallery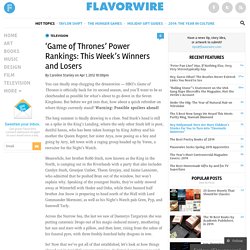 Flavorwire
You can finally stop chugging the dreamwine — HBO's Game of Thrones is officially back for its second season, and you'll want to be as clearheaded as possible for what's about to go down in the Seven Kingdoms. But before we get into that, how about a quick refresher on where things currently stand? Warning: Possible spoilers ahead! The long summer is finally drawing to a close. Ned Stark's head is still on a spike in the King's Landing, where the only other Stark left is poor, dutiful Sansa, who has been taken hostage by King Joffrey and his mother the Queen Regent; her sister Arya, now posing as a boy and going by Arry, left town with a ragtag group headed up by Yoren, a recruiter for the Night's Watch. Meanwhile, her brother Robb Stark, now known as the King in the North, is camping out in the Riverlands with a party that also includes Catelyn Stark, Greatjon Umber, Theon Greyjoy, and Jaime Lannister, who admitted that he pushed Bran out of the window, but won't explain why.
Filă nouă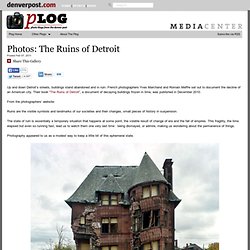 Posted Feb 07, 2011 Up and down Detroit's streets, buildings stand abandoned and in ruin. French photographers Yves Marchand and Romain Meffre set out to document the decline of an American city. Their book " The Ruins of Detroit ", a document of decaying buildings frozen in time, was published in December 2010. From the photographers' website:
Yuppy - Young Urban Professionals.