Diagnoze
Nijolė Nij
Math Humor
Top 10 Excuses for Not Turning in Math Homework 10. It's Isaac Newton's birthday. 9.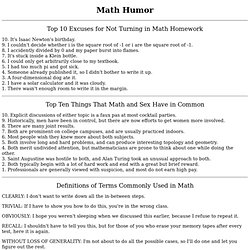 New Arrivals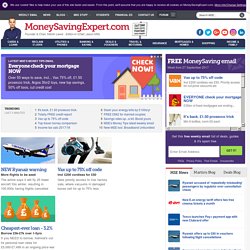 Who is Martin Lewis? Martin Lewis, Money Saving Expert, is an award-winning campaigning TV and radio presenter, newspaper columnist and best-selling author. An ultra-specialised journalist, focusing on cutting bills without cutting back, he founded MoneySavingExpert.com in 2003 for £100.
Anonymous Says: June 11, 2011 6:53 PM They are truly unique. Anonymous Says: June 12, 2011 2:08 PM Only one or two of these are inventions. The rest are things that have existed for years that somebody felt like stylizing.