Radio
Radio-Classique Montréal 99,5 cjpx-fm - Radio-Classique Québec 92,7 cjsq-fm
96,9 CKOI • La Puissance Musicale de Montréal!
Webradio en direct ? 98,5 fm Montr?al ? La puissance des mots
97 7 - The Spirit of Rock :: Recently Played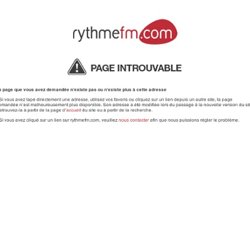 Radio en direct - Rythme FM 105.7 Montréal
La page que vous avez demandée n'existe pas ou n'existe plus à cette adresse * Si vous avez tapé directement une adresse, utilisez vos favoris ou cliquez sur un lien depuis un autre site, la page demandée n'est malheureusement plus disponible. Son adresse a été modifiée lors du passage à la nouvelle version du site.