Blogs
the summer list
There is an alchemy is baking bread. A magic that transcends the mundane, quiets and focuses the mind, connects us with our ancestors and the most basical primal need to feed our loved ones, and warms the soul. I don't think I'm exagerating when I speak of the magic and meditation of baking bread. It's what keeps drawing me in even though I don't eat bread as often as I used to. Still I find myself drawn to the hearth to bake and coax the dough into an edible loaf and learn about life from it.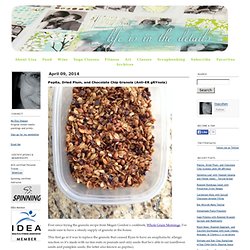 Life is in the Details
RANTS FROM MOMMYLAND
Hello! Just a quick note to explain why I've been MIA for the past week and probably will be for the next week: 1) Holiday Death Spiral 2) Crazy amount of kid-related activities and projects 3) Husband travel schedule 4) The entire family has been sick 5) I've been sick for a week and I'm still not better 6) Ice storm 7) Snow storm 8) Finals & end of the semester 9) Desire to do things like snuggle my kids and bake cookies with them instead of blog 10) I haven't started half the stuff on my to do list because I've been sick and that list is now truly HORRIFYING. I will dig out from under my crap mountain and see you guys next week, ok?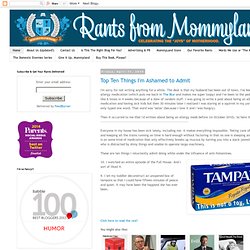 Mommy Tracked | Managing the Chaos of Modern Motherhood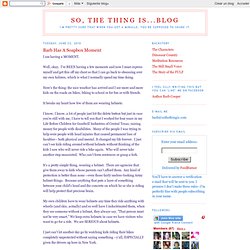 Barb Has A Soapbox Moment
I am having a MOMENT. Well, okay, I've BEEN having a few moments and now I must express myself and get this off my chest so that I can go back to obsessing over my own failures, which is what I normally spend my time doing. Here's the thing: the nice weather has arrived and I see more and more kids on the roads on bikes, biking to school or for fun or with friends. It breaks my heart how few of them are wearing helmets. I know, I know, a lot of people just hit the delete button but just in case you're still with me, I have to tell you that I worked for four years in my Life Before Children for Goodwill Industries of Central Texas, raising money for people with disabilities.
South Charlotte : Macaroni Kid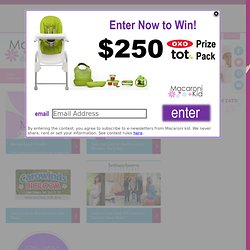 I love to run, I don't do it as often as I would like (should), One way that I have found to keep myself motivated to run is to have a goal, a race that I am committed to (and have paid for) seems to do the trick. I ran a half marathon a couple of years ago and loved the feeling of accomplishment, the training was pretty manageable, and the distance doable even for a beginner. Since I ran that race I have not run another one, I have done some shorter distances but nothing great. I knew to get myself motivated I needed to sign up for another half. On a whim I put my name in the lottery for the Nike Women's Half Marathon in DC, I loved the idea of a race in my hometown but knew there was little chance of actually getting in because so many people register.
Photographers Prepare for a Moment in May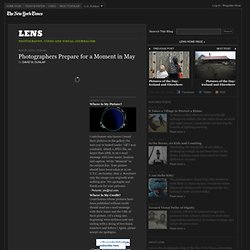 Update, May 13 Where Is My Picture? Contributors who haven't found their pictures in the gallery (be sure you've looked under "All") may resubmit. Attach a JPEG file, no larger than 5MB, to an e-mail message with your name, location and caption.
Ivan Minic - My 0.02$ on life, love and friendship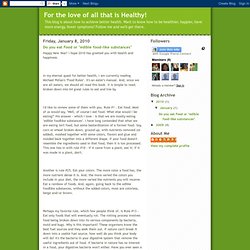 Happy New Year! I hope 2010 has greeted you with health and happiness. In my eternal quest for better health, I am currently reading Michael Pollan's "Food Rules". It's an eater's manual.
For the love of all that is Healthy!
dooce®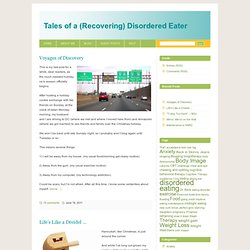 Voyages of Discovery This is my last post for a while, dear readers, as the much-needed holiday va-k season officially begins. After hosting a holiday cookie exchange with fab friends on Sunday, at the crack of dawn Monday morning, my husband and I are driving to DC (where we met and where I moved here from) and Annapolis (where we got married) to see friends and family over the Christmas holiday. We won't be back until late Sunday night, so I probably won't blog again until Tuesday or so. This means several things:
Tales of a Recovered Disordered Eater
I love makeup. Love, love, LOVE it! Two of my favorite stores are Ulta and Sephora.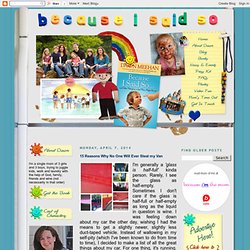 Because I Said So- The official Blog of Author and Mom Blogger Dawn Meehan
I decided to take a break from pervin' on old copies of Cosmo at the library and take a look at their online version. (A note to the denizens of the library, I will be back and your disdainful glances will still have no effect on me. I spent 13 years in Catholic school, so I can assure you I am immune to disdainful glances.) The online version is pretty lame, quite frankly, but the section titled "Sex Tips and Tricks from Guys" seemed promising. Okay, brothers, here's our chance to tell millions of women what we really like in bed.
Grumpy Llama!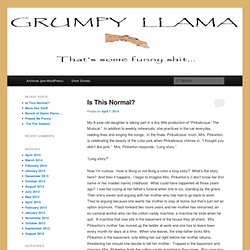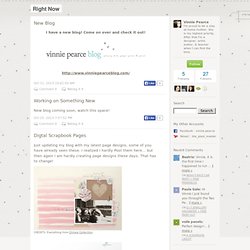 Right Now
I have turned thirty two, and I'm inviting you to help me celebrate! Before anything, you'll want to check out this amazing freebie! Offered only for 24 hours!
What little girl (and big ones, too) wouldn't love a pink, Paris-inspired birthday party? I know I would! Here is the front of the invitation. Wait until you see what is inside!! *giddy* You can also see the cute little cupcake toppers.
Sparkle Designs
TGF Day: A Hippie and a Bear
My Anyas haven't seen a lot of love lately. My friend's daughter wanted to make a card for her friend's birthday, so she came over and I gave her a little tutorial about coloring. She picked Hippie Anya, and I am embarrassed to say that this little cutie had never seen ink. I colored the image alongside my friend's daughter, and the image sat for a few days while I gathered my ideas.
Simply Tiffany - Studio
KWernerDesign
(shhh! I tested colors to the side of this stamped image but Photoshopped them out! Watch the video to see what it actually looked like with the color swatches on the side. LOL!) Hi all! Today I have some Copic coloring!
JessicaSprague.com. Grow Your Skills.
simple things
Aperture 1.4 {focused blur}