Educacion 2.0
Weeras és una plataforma multieditorial, modular i escalable que permet accedir a continguts digitals, treballar amb comunitats educatives amb qui compartir informació, experiències i recursos, i fer tasques de gestió de centre mitjançant mòduls específics d'administració. Mitjançant els diferents mecanismes de comunicació interna i interacció proporcionats per la plataforma, es vol fomentar la creació d'una comunitat rica i dinàmica.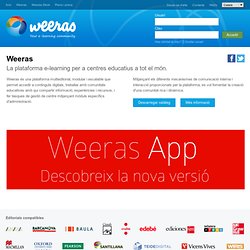 Comunitat Educativa
..:: TICTAC ::..
Guía para la creación de materiales educativos interactivos
SOLO TIPS
Improving Teaching and Learning using ICT Tools by Reeve Waugh on Prezi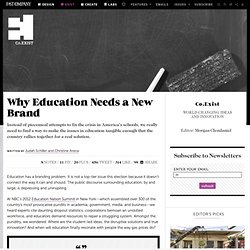 Education has a branding problem. It is not a top-tier issue this election because it doesn't connect the way it can and should. The public discourse surrounding education, by and large, is depressing and uninspiring.
Why Education Needs a New Brand
Welcome to the MapMaker Interactive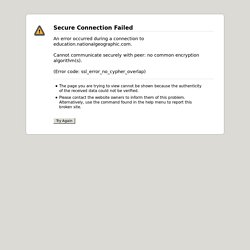 A Nice Guide to iPad App Evaluation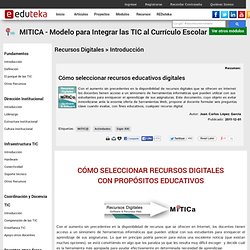 Con el aumento sin precedentes en la disponibilidad de recursos que se ofrecen en Internet, los docentes tienen acceso a un sinnúmero de herramientas informáticas que pueden utilizar con sus estudiantes para enriquecer el aprendizaje de sus asignaturas. Lo que en principio podría parecer para estos una excelente noticia (que existan muchas opciones), se está convirtiendo en algo que los paraliza ya que les resulta muy difícil escoger y decidir cuál es la herramienta más apropiada para ayudar efectivamente en determinada necesidad de aprendizaje. Para manejara esta situación, con frecuencia encontramos libros, cualificaciones docentes o sitios Web que proponen listados de herramientas con potencial de alto impacto en procesos educativos.
Datamedios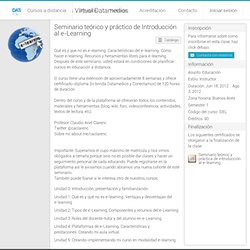 Información Asunto: Educación
Esta entrada está escrita con la intención de presentar un texto de reflexión que nos ayude a entender y debatir sobre cuáles debieran ser las funciones docentes de cualquier agente o profesional que desarrolle actividades formativas, más o menos formales, apoyadas en recursos, plataformas y/ o proyectos del ecosistema digital. Para ello utilizo tres metáforas que están difundiéndose con relación a los productores y mediadores del conocimiento en los espacios de la cibercultura y que pueden ser útiles para identificar las acciones docentes en los entornos digitales de aprendizaje. El planteamiento que defiendo, desde hace tiempo, al igual que desarrollan muchos otros colegas que pueden encontrar en la blogosfera, es alertar de que la incorporación de las TIC a la enseñanza –sea en la escuela, en la universidad o en la formación continua- debe mirar más allá de las tecnologías y no conformarse con realizar una pequeña innovación o cambio cosmético de las prácticas docentes habituales.
ORDENADORES EN EL AULA: Metáforas del docente 2.0: DJ, Curator, Community Manager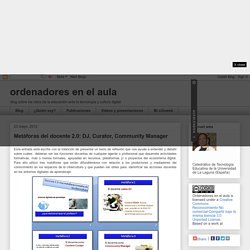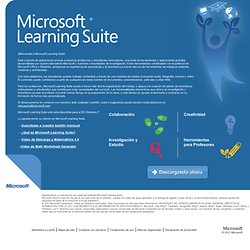 ¡Bienvenido a Microsoft Learning Suite!
Learning Suite -- Microsoft® Learning Suite combina aplicaciones familiares y software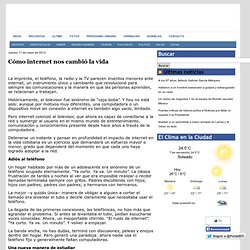 La imprenta, el teléfono, la radio y la TV parecen inventos menores ante internet, un instrumento único y cambiante que revolucionó para siempre las comunicaciones y la manera en que las personas aprenden, se relacionan y trabajan.
Cómo internet nos cambió la vida - Baradero Te Informa
Tot sobre les xarxes socials... tot? by Pere Cornellà Canals on Prezi
La Ópera, un Vehículo de Aprendizaje
e-co.jpg (1152×864)
ChronoZoom is an educational tool for teachers and students who want to put historical events in perspective. A great many resources have been created already in ChronoZoom for your enjoyment and enlightenment. Start Exploring Use ChronoZoom to get a perspective of the extensive scale of time and historical events relative to what happened around the world. Become an author yourself! Simply log on with your social networking credentials to record your unique perspective or tell a story that needs to be told. ChronoZoom
auula.com
Culture Digital Tools Teaching Strategies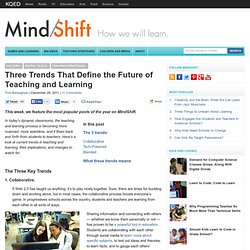 MIT Understanding Lasers and Fiberoptics
in Education
Apple iTunes U hands-on (video)
Would you like to make more money? Sure, we all would, and a great way to do that is to get a better education. There was a time when you had to go to schools or rely on shady mail-order diplomas.