Authors
Kerrelyn Sparks - www.kerrelynsparks.com - Romance Author
March 12th 2014- For all of you who have been patiently and/or manically waiting for the newest edition in the Shifting Reality Series…It's here! My Vampire Idol is now available. Thanks so much for all the fan mail letting me know how much you wanted to hear Mac' story;-) March 5 2014- I have more amazing news! The Riding Desire Boxed Set has hit the USA Today Bestsellers list for the second week in a row, and now I just found out that we also hit the New York Times Bestsellers List!!! So, after I stopped hyperventilating I realized that I am now officially a New York Times and USA Today Bestselling Author!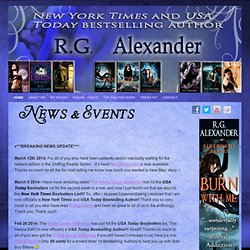 R.G. Alexander
New York Times Best Selling Author, victorialaurie.com Home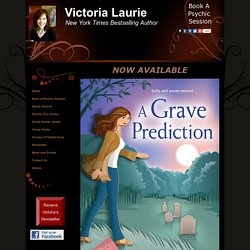 Psychic Readings - Back By Popular Demand! Hey there, my Laurie Lovelies! As so many of you have requested that I start up my psychic readings again, I've decided to come out of retirement for a short period of time and book some appointments! (I've really missed hanging with you guys!) Anyhoo, I'm opening up my schedule from January through March for some phone sessions, and, because I know many of you are watching your budgets, I've even lowered the price! Beginning January 16th, I'll be offering half-hour phone sessions for $125, (PayPal and all major credit cards accepted.)
Kris Tualla
Romance E-books by Felicity Heaton / F E Heaton, specialising in Paranormal Romance Books and Science-Fiction Romance Books
Welcome to the home of my paranormal romance books. I'm a USA Today best-selling / international best-selling British paranormal romance author writing novels in various genres, including paranormal romance (vampire, werewolf and shapeshifter included), angel romance and urban fantasy romance books. I have also written science fiction romance books in the past. I write romantic stories of vampires and werewolves, angels and demons, witches and fae, featuring strong heroines and alpha heroes, all of them from the heart, capturing the intense emotions of courtship and love, with plenty of action, twists and turns. Most of my books are for sale, but I do have a selection of free e-books.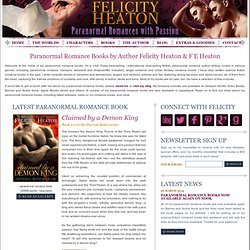 Alexandra Ivy, Author
1. Slave to Sensation 1.5 "The Cannibal Princess" - free short story 2. Visions of Heat 3. Caressed By Ice 4. Mine to Possess 4.5 "A Conversation" - free short story 5.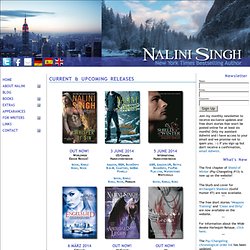 Nalini Singh :: NYT bestselling author
Nina Bangs | Paranormal Romance Author
Spring! One of my favorite seasons in Texas. It's all about the bluebonnets and books down here.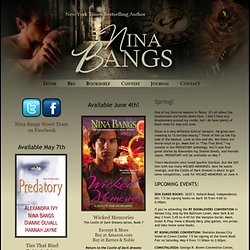 If you love super-steamy erotica with just the right touch of romance, you've come to the right place. LaceyAlexander.net is THE official hot spot for learning about my books, reading excerpts to whet your appetite for more, and finding out what the reviewers are saying about it all. Enjoy, Lacey
Homepage for Lacey Alexander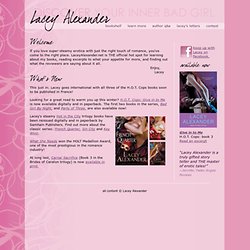 Ciana Stone
Welcome to Kimberly Raye.com
The Bewitching Mysteries: All the books, in order of release. Covers, excerpts, special info, the works. ;> Bio: In other words, it's all about me, me, me . . .
Madelyn Alt
Shelly Laurenston
Larissa Ione – Paranormal Romance Author
My mother remembers an 8-year-old me setting up my "writing office" in our living room by putting her old manual typewriter on the couch next to a toy phone. And I (very slowly) pecked out the story of my third-grade class taking a trip around the world and losing a kid in each city. I had a dark sense of humor, even then. In high school, when other girls my age were writing poems about dying unicorns and bleeding roses, I was writing essays about having political arguments with my dad at the dinner table.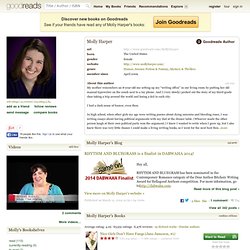 Molly Harper (Author of Nice Girls Don't Have Fangs)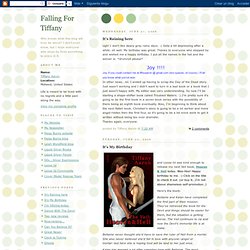 and Loose-Id was kind enough to release my next Veil book, Heaven & Hell today. Woo-Hoo! Happy birthday to me. :) Click on the title to check it out. (or buy it...I'm not above shameless self-promotion..)
Falling For Tiffany
My last blog post about the ongoing train-wreck that is Firestone was on March 11th. Shortly after that my mother became ill then subsequently passed away and I had little time to continue the fairy tale…a tale of the mythical world (in my head) in which people took pride in their work and did what they were paid to do. (ie: complete the repairs I paid for without causing bodily harm to the customer or their car) So to catch everyone up… February 11 – I picked up my car from @firestoneauto after shelling out almost 2800.00 for new brakes, tires and a myriad of other repairs (differential, plugs etc.) After driving less than two miles, my engine light came on so I went back to the repair shop and the service manager (let's call him Chuck shall we?)
J.C. Wilder / Dominique Adair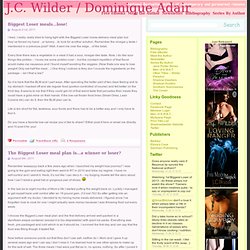 Welcome to my world . . . Why vampires? Two of the most powerful human emotions are fear and desire. They rule many of our actions when we're awake, and they inspire the most vivid dreams when we're asleep. The intrigue of the vampire through the ages has been the twining of these two emotions--we fear him, yet his darkness is the very thing that makes him so compelling, so incredibly desirable. We can never be sure if we're completely safe with him, yet we can't stay away.
Lara Adrian | The Midnight Breed | Vampire Romance Series
Before There Was You Welcome to my webpage. What's new? Double Threat, the last story in my Love Under Fire Trilogy is out April 11.
Denise A. Agnew - A Love to Die For...
Many of the links on these pages contain Adult Content: Sexually Explicit Stories If you do not wish to view Adult Erotic Content, LEAVE NOW. Should you choose to continue, I am legally assuming that you have deliberately chosen to view Adult Content and are old enough to do so. You have been warned. For those of you under 18, I recommend:
DarkErotica.Net
Jennifer Ashley, Romance Writer
Book 5.5 of the Shifters Unbound series A New York Times and USA Today Bestseller! March 18, 2014 Order from: AmazonBarnes & NobleApple iBooksAudioKobo and ARe
L.A. Banks, Paranormal Author
Laurell K Hamilton | Laurell K Hamilton
Jaci Burton - New York Times Bestselling Author
P.C. Cast | Home
Gena Showalter's fan site
Jennifer Crusie | New York Times Bestselling Author
Bianca D'Arc - Futuristic, Paranormal, Science Fiction and Fantasy Romance
Michelle M. Pillow, Official Site
National Bestselling Author Lauren Dane
Welcome to DelilahDevlin.com!
Drake Series Home Page
Official Website for author Jacquelyn Frank
Frost Light |
Charlaine Harris Official Website
Rachel Gibson - Romance Author
Kresley Cole | Paranormal Romance Author
Lori Handeland
ERIN KELLISON > HOME :: erinkellison.com, where dark fantasy meets modern fairy tale
Kim Harrison's web site
Treva Harte
Storywitch.com - The Writings Of Joey W. Hill
Desiree Holt
Website of author Elizabeth Lapthorne
amandaquick
JR Ward - Best Selling Paranormal Romance Author
Marie Treanor
MaryJanice Davidson
Read Kathy Love - Romance Author
Olivia Cunning Home
Anne Stuart | Award Winning Author
Erin McCarthy
Vicki Lewis Thompson I NYT Bestselling Author: Hot Heroes...Happy Endings
Anya Bast
Sherrilyn Kenyon | The Official Site of the #1 New York Best Selling Author
Eve Langlais -- Canadian Romance Author
Welcome to KatieMacAlister.com!
Look! It's Gini Koch's Webpage
Cheyenne McCray, New York Times Bestselling Author