Googleplex
American Society of Landscape Architects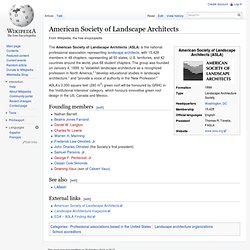 The American Society of Landscape Architects ( ASLA ) is the national professional association representing landscape architects , with more than 17,000 members in 48 chapters, representing all 50 states, U.S. territories, and 42 countries around the world, plus 68 student chapters. The group was founded on January 4, 1899, to "establish landscape architecture as a recognized profession in North America," "develop educational studies in landscape architecture," and "provide a voice of authority in the 'New Profession'"
Silicon Graphics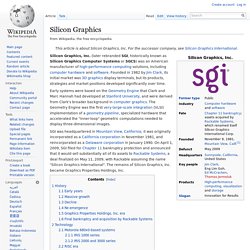 Silicon Graphics, Inc.
The Hitchhiker's Guide to the Galaxy is a comic science fiction series created by Douglas Adams .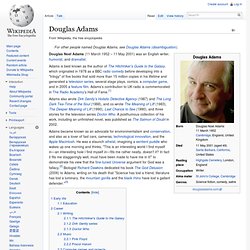 Douglas Noel Adams (11 March 1952 – 11 May 2001) was an English writer , humorist , and dramatist .
List of minor The Hitchhiker's Guide to the Galaxy characters
The following is an alphabetical list of the minor characters in the various versions of The Hitchhiker's Guide to the Galaxy , by Douglas Adams .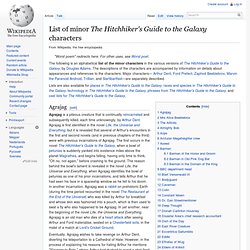 Googol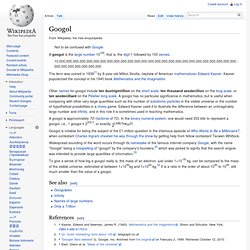 A googol is the large number 10 100 ; that is, the digit 1 followed by 100 zeroes :
This article is about large numbers in the sense of numbers that are significantly larger than those ordinarily used in everyday life, for instance in simple counting or in monetary transactions.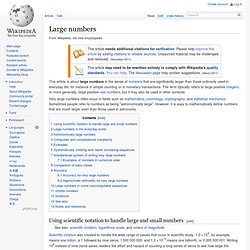 Large numbers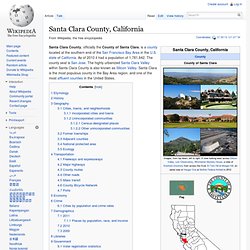 Santa Clara County is a county located at the southern end of the San Francisco Bay Area in the U.S. state of California . As of 2010 it had a population of 1,781,642.
Santa Clara County, California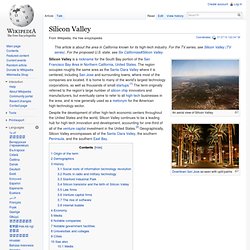 Silicon Valley is the southern region of the San Francisco Bay Area in Northern California , in the United States .
San Jose ( pron.: / ˌ s æ n h oʊ ˈ z eɪ / ; Spanish : St.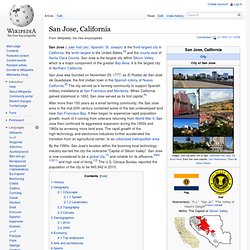 San Jose, California
Mountain View, California
Mountain View is a city in Santa Clara County , in the San Francisco Bay Area of California . It is named for its views of the Santa Cruz Mountains . [ 3 ] The city shares its borders with the cities of Palo Alto , Los Altos , and Sunnyvale , as well as Moffett Federal Airfield and the San Francisco Bay . As of the 2010 census, the city had a population of 74,066.
Shoreline Park, Mountain View
Coordinates : Shoreline Park is a park in Mountain View, California , USA.
Shoreline Amphitheatre as seen from ground level
Shoreline Amphitheatre
Example of brownfield land at a disused gasworks site after excavation, with soil contamination from removed underground storage tanks. Brownfield sites are abandoned or underused industrial and commercial facilities available for re-use .
Brownfield land
Googolplex
A googolplex is the number 10 googol , i.e. 10 10 100 . In pure mathematics , the magnitude of a googolplex could be related to other forms of large-number notation such as tetration , Knuth's up-arrow notation , Steinhaus–Moser notation , or Conway chained arrow notation .
SpaceShipOne
Android lawn statues
Bloom Energy Server
List of rooftop photovoltaic installations
Watt
GeoHack - Googleplex
Corporate headquarters
Microsoft
Intuit
Computer History Museum
Century Theatres
Moffett Federal Airfield
Wetland
Googleplex
Portmanteau
Blend
Through the Looking-Glass
Humpty Dumpty
Egg (food)
Portmanteau (suitcase)
Clive Wilkinson