Candles and crayons
by Michelle Vackar, Modern Handmade Child One of our favorite outside activities at our home is drawing with chalk on the driveway. You can play hopscotch, four-square, and of course draw and create silly stories. My daughters and I were talking one day as we played hopscotch about how to make chalk and I thought to myself, let's try it! It ended up being quite a lot of fun.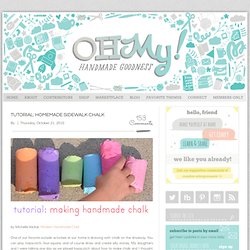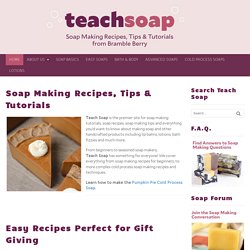 Soap Making Recipes, Tips & Tutorials Teach Soap is the premier site for soap making tutorials, soap recipes, soap making tips and everything you'd want to know about making soap and other handcrafted products including lip balms, lotions, bath fizzies and much more. From beginners to seasoned soap makers, Teach Soap has something for everyone!
(Image) - starbugs soup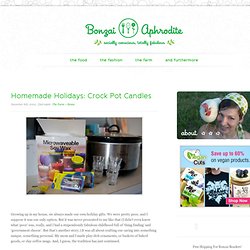 Growing up in my house, we always made our own holiday gifts. We were pretty poor, and I suppose it was our only option. But it was never presented to me like that (I didn't even know what 'poor' was, really, and I had a stupendously fabulous childhood full of 'thing finding' and 'government cheese'.