Curiosos
The Bear - Film by Jean-Jacques Annaud. Sometimes less says more: a growl or a snarl can be worth a thousand words.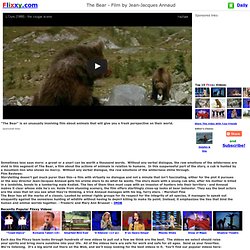 Without any verbal dialogue, the raw emotions of the wilderness are vivid in this segment of The Bear, a film about the actions of animals in relation to humans. In this suspenseful part of the story, a cub is hunted by a mountain lion who shows no mercy. Without any verbal dialogue, the raw emotions of the wilderness shine through. Film Reviews: Storytelling doesn't get much purer than this--a film with virtually no dialogue and not a minute that isn't fascinating, either for the plot it pursues or the way director Jean-Jacques Annaud gets his ursine stars to do what he wants.
The story deals with a young cub who, after his mother is killed in a landslide, bonds to a lumbering male Kodiak. Kitaro - Matsuri (喜多郎-祭り) EasyWhois: Lookup Domain Whois Records and Research DNS Information. El 'coaching', un acelerador en bonanza y una necesidad en tiempos de crisis | Galicia.
Hablar de Viviane Launer es hablar de 'coaching' en femenino.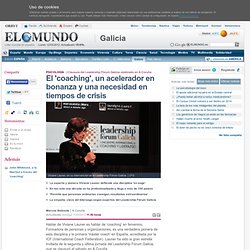 Formadora de personas y organizaciones, es una verdadera pionera de esta disciplina y la primera 'máster coach' en España, acreditada por la ICF (International Coach Federation). Launer ha sido la gran estrella invitada de la segunda y última jornada del Leadership Fórum Galicia, que se clausuró el sábado en A Coruña. En su encuentro con los asistentes, Launer aportó las claves de un buen 'coach' y, sobre todo, defendió y definió lo que ella califica como una "profesión extraordinaria para las personas a las que nos gustan las personas". Launer recaló en España en el año 1996, tras un periplo internacional como formadora de equipos de trabajo en algunas multinacionales.
"Entonces nadie hablaba de 'coaching' y las empresas me miraban con cara rara", ha admitido.
---