Stores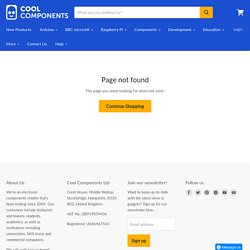 ol Components - Olimex, Arduino, Sparkfun, GPS, Bluetooth, PIC MCUs, ARM MCUs, programmers, debuggers and much more.
It's been a hugely busy and exciting year for us all at Cool Components.
Freeduino.eu voorraad verkoop - Producten -
FLORIS.CC
World Maker Faire
Welcome back! It's been another week and we have several new products to talk about.