Cookies
Homemade Twix Candy Bar Recipe. I love Twix candy bars, but I'm not crazy about all the additives.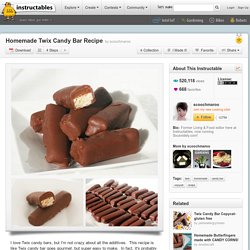 This recipe is like Twix candy bar goes gourmet, but super easy to make. In fact, it's probably the easiest copycat candy bar recipe I've made! I fiddled with this recipe quite a bit. The problem is in the shortbread. That's what makes or breaks a homemade Twix bar in my opinion. Candy Bar Chocolate Chip Cookie Sandwiches. Candy Bar Cookies?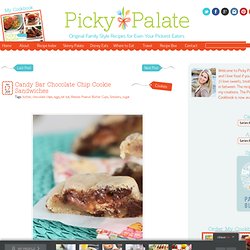 Have I gone mad? Well, no but was craving some chocolate….sorry for those of you who are so good and still dieting I used the same technique I've been using with those giant Oreo Stuffed Cookies and am just loving it. Homemade versions of Girl Scout cookies. I admit it: We're Thin Mint addicts in our house.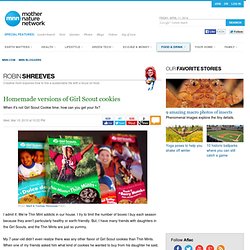 I try to limit the number of boxes I buy each season because they aren't particularly healthy or earth-friendly. But, I have many friends with daughters in the Girl Scouts, and the Thin Mints are just so yummy. My 7-year-old didn't even realize there was any other flavor of Girl Scout cookies than Thin Mints. When one of my friends asked him what kind of cookies he wanted to buy from his daughter he said, "You know.
Eat at allie's: Samoa M&M Blondies. Peanut Butter & Nutella Sandwich Cookies — Buns In My Oven. We all love a good sandwich, right?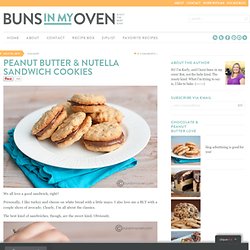 Personally, I like turkey and cheese on white bread with a little mayo. I also love me a BLT with a couple slices of avocado. Clearly, I'm all about the classics. The best kind of sandwiches, though, are the sweet kind. Obviously. Cookie Recipes. Martha Stewart's Cookies and Cream Cheesecakes Recipe. Posted by Grace Massa Langlois on Wednesday, 21st July 2010 I have yet to meet a person who doesn't like Oreo cookies or Cream Cheesecake Cupcakes.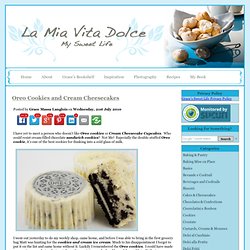 Who could resist cream-filled chocolate sandwich cookies? Mint Chocolate Chip Cookies Recipe. The Most Popular Cookie Recipe On The Internet. Leave it to the New York Times.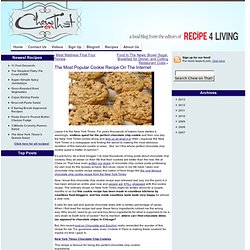 For years thousands of bakers have started a seemingly endless quest for the perfect chocolate chip cookie and then one day the New York Times comes along and tells us all what it is. Well, I suppose the New York Times is a newspaper and finding the secret to making the most delicious rendition of this beloved cookie is news…But, isn't this whole perfect chocolate chip cookie quest a matter of opinion? It's just funny. Chewiest Sugar Cookies - Recipes - food52 - food community, recipe search and cookbook contests. Author Notes: My 8 year old daughter Maddie and I love to make cookies together.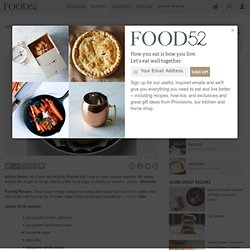 We always sample the dough as we go, adding a little more sugar or vanilla (or something else), if needed. Because if the dough doesn't taste good, the cookies certainly won't.
---