Eventstation.com
Eventstation is a premium online promotion and ticketing tool for event organizers. With the easy to use registration process event organizers are ready to sell tickets in less than 2 minutes!
The ES platform provides effective promotional tools, which display professionalism in the competitive events arena. ES also offers an SSL certified payment channel that guarantee the security of your funds!

Evenstation is also a platform for event promoters to organize their promotional strategies. ES acts as a single point of interest for promoters to find events they can sell to their respective networks.
With the easy to use promotion and management tools promoters are able effectively sell out events large number of events and be paid on a timely basis! Eventstation France. Eventstation India. Hard Kaur Live @ Quantum. Valentines Day Celebration. AKCENT @ JYNXXX. LOVE LOCKDOWN. A Tribute to Bruno Mars at Manajsa.
Valentine's day at Fbar Delhi. Eventstation. Paul Van Dyk @ Shiro, Delhi. Paul Van Dyk at Hard Rock Cafe, Mumbai. New Year with JAZZY B, DJ H & DRUMLINE. P3Party .com. P3Party .com. The Online Promoters Network. Pitbull India Tour – In Da Pit. Son of first generation Cuban emigrants, Armando Christian Perez or Pitbull initially found his lineage and blue eyes being a problem in cracking it as a rapper.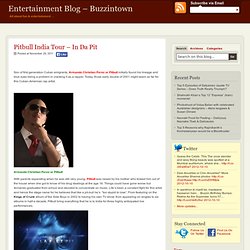 Today, those early doubts of 2001 might seem so far for this Cuban-American rap artist. Armando Christian Perez or Pitbull With parents separating when he was still very young, Pitbull was raised by his mother who kicked him out of the house when she got to know of his drug dealings at the age 16. Things could have gone worse but Armando graduated from school and decided to concentrate on music. Life's been a constant fight for this artist and hence the stage name for he believes that like a pit-bull he's "too stupid to lose". SAREGAMA's ICONS NXT. Zest New Year Bash 2012. Grand BLACK Party at Discover Resort. Hard Rock Cafe. Hard Rock is a haven for fans of music, food, and great times.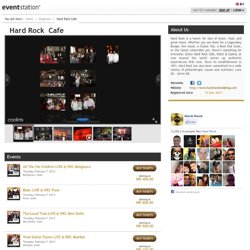 Whether you are down for a Legendary Burger, live music, a Classic Tee, a Rock Star Suite, or the latest collectible pin, there's something for everyone. Every Hard Rock Cafe, Hotel & Casino, or Live around the world serves up authentic experiences that rock. Since its establishment in 1971, Hard Rock has also been committed to a wide variety of philanthropic causes and activities. Love All – Serve All. YVES LAROCK @ Shiro Delhi. New Year Eve @ Shiro Bengaluru. Eventstation.
---