Eventstation.com
Eventstation is a premium online promotion and ticketing tool for event organizers. With the easy to use registration process event organizers are ready to sell tickets in less than 2 minutes! The ES platform provides effective promotional tools, which display professionalism in the competitive events arena. ES also offers an SSL certified payment channel that guarantee the security of your funds!

Evenstation is also a platform for event promoters to organize their promotional strategies. ES acts as a single point of interest for promoters to find events they can sell to their respective networks. With the easy to use promotion and management tools promoters are able effectively sell out events large number of events and be paid on a timely basis! Jan 25
Eventstation France
Eventstation India
Hard Kaur Live @ Quantum
Valentines Day Celebration.
AKCENT @ JYNXXX
LOVE LOCKDOWN
A Tribute to Bruno Mars at Manajsa
Valentine's day at Fbar Delhi
Eventstation - Google+
Eventstation.com just launched their Google+ Brand Page. by devnaruka Jan 25
Paul Van Dyk @ Shiro, Delhi
Paul Van Dyk at Hard Rock Cafe, Mumbai
New Year with JAZZY B, DJ H & DRUMLINE.
P3Party .com
P3Party .com
The Online Promoters Network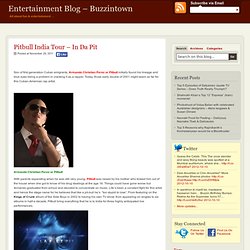 Pitbull India Tour – In Da Pit
Son of first generation Cuban emigrants, Armando Christian Perez or Pitbull initially found his lineage and blue eyes being a problem in cracking it as a rapper. Today, those early doubts of 2001 might seem so far for this Cuban-American rap artist.
SAREGAMA's ICONS NXT
Zest New Year Bash 2012
Grand BLACK Party at Discover Resort
Hard Rock Cafe
Hard Rock is a haven for fans of music, food, and great times.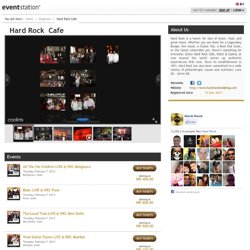 YVES LAROCK @ Shiro Delhi
New Year Eve @ Shiro Bengaluru
Eventstation - Google+