MFA
Photoshop tutorials
§. Statement of Purpose, Graphic Design MFA. Hello, I am working on a general Statement of Purpose for my graduate school applications.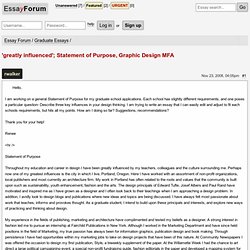 Each school has slightly different requirements, and one poses a particular question- Describe three key influences in your design thinking. Sample Statement of Purpose - Design. Statement of Purpose - Design In the design industry in [my country], the designers seldom have direct contact with clients, as they tend to be focused exclusively on the content of their work.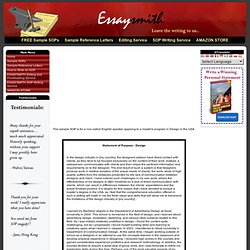 Instead, a salesperson communicates with clients and then relays the pertinent information and requirements on to the designer. The end result of such a system is that designers produce work in relative isolation of the actual needs of clients; the work, while of high quality, suffers from the obstacles presented by the lack of communication between designer and client. I have noticed such challenges in my own work, where the effectiveness of my designs is often hindered by a lack of direct communication with clients, which can result in differences between the clients' expectations and the actual finished product. Locations. Atlanta hums with creative and entrepreneurial energy, and that's why SCAD students love this 21st-century city, where Fortune 500 companies, nonprofit organizations, design firms and fine art galleries await students at every turn.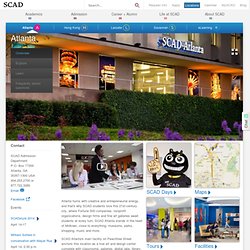 SCAD Atlanta stands in the heart of Midtown, close to everything: museums, parks, shopping, music and more. SCAD Atlanta's main facility on Peachtree Street anchors this location as a true art and design center complete with classrooms, galleries, digital labs, library, dining hall and fitness center. Two residence halls, an acclaimed sculpture studio, a cultural arts and writing center, and an expansive digital media center offer broad avenues for student engagement.
Graduate Catalog :: Art. RICHARD A.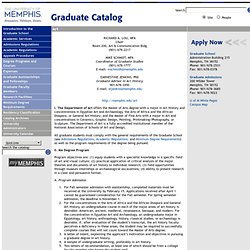 LOU, MFAChairRoom 200, Art & Communication Bldg(901) 678-2217 MIKE SCHMIDT, MFACoordinator of Graduate Studies(901) 678-1777E-mail: mschmidt@memphis.edu EARNESTINE JENKINS, PhDGraduate Advisor in Art History901-678-3450E-mail: eljenkns@memphis.edu.
---