Regulation
Bratton Report Revealed, Lists Oakland Police Problems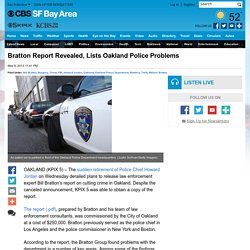 An Oakland Police patrol car sits in front of the Oakland Police headquarters.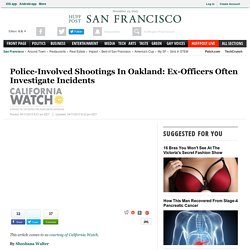 This article comes to us courtesy of California Watch .
Police-Involved Shootings In Oakland: Ex-Officers Often Investigate Incidents
Consumer Law Posted Sep 19, 2012 4:30 AM CST By Debra Cassens Weiss An Oct. 1 deadline is looming for some California consumers to file claims under a statewide settlement with two payday loan companies.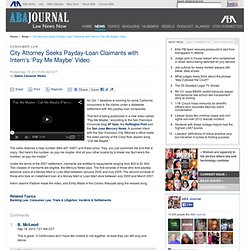 City Attorney Seeks Payday-Loan Claimants with Intern's 'Pay Me Maybe' Video
Eight reasons to 'mute' super PAC ads - You are not alone if you dislike super PACs.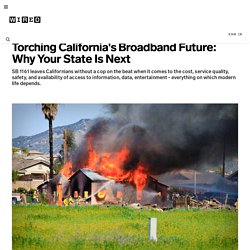 Torching California's Broadband Future: Why Your State Is Next | Wired Business
California Governor Jerry Brown recently declared a state of emergency in three northern California counties ravaged by wildfires. There's another state of emergency for Californians: It's called SB 1161, and it leaves Californians without a protector to keep watch on the cost, service quality, safety, and availability of access to information, data, and entertainment – everything on which modern life depends.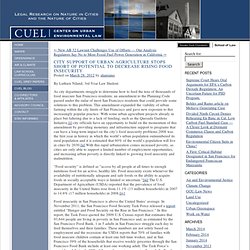 By Luthien Niland, 3rd Year Law Student As city departments struggle to determine how to feed the tens of thousands of food insecure San Francisco residents, an amendment to the Planning Code passed under the radar of most San Francisco residents that could provide some solutions to this problem.
City Support of Urban Agriculture Stops Short of Potential to Decrease Rising Food Insecurity | CUEL: Center on Urban Environmental Law at Golden Gate University School of Law
Tracey Brieger, Californians for Pesticide Reform tracey@pesticidereform.org, Cell: 415-215-5473 Paul Towers, Pesticide Action Network ptowers@panna.org, Cell: 916-216-1082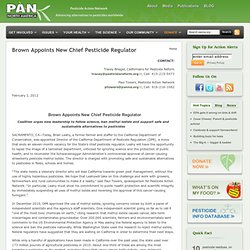 Brown Appoints New Chief Pesticide Regulator
Natural History of the Kitchen: The Microwave
Natural History of the Kitchen: The Microwave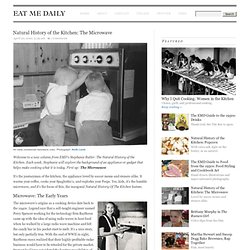 The Truth About Cancer-Causing Cosmetics
While consumers are well past the dangerous complacence of the stereotypical 1950s television owner, we still buy into the deceptive ploys that large companies use today.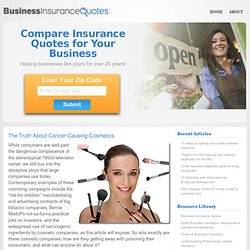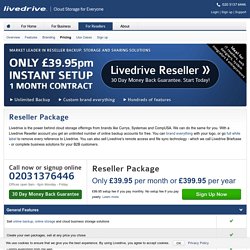 Reseller packages & pricing | Livedrive
Livedrive is the power behind cloud storage offerings from brands like Currys, Systemax and CompUSA. We can do the same for you.