Brain Training
Fun Stuff | Fun Tests | Love Test - A Visit to Your SOs Place. A Visit to Your SO's Place 1.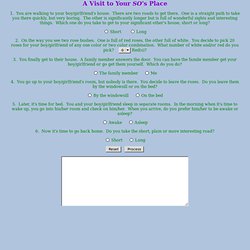 You are walking to your boy/girlfriend's house. There are two roads to get there. One is a straight path to take you there quickly, but very boring. The other is significantly longer but is full of wonderful sights and interesting things. Lateral Thinking Brain Teasers - Fact. Lateral thinking problems that are based on fact. 1.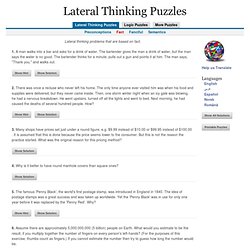 A man walks into a bar and asks for a drink of water. The bartender gives the man a drink of water, but the man says the water is no good.
---