PC.Elterliche Kontrolle
Firefox Parental Controls
written by: Donna Buenaventura • edited by: Aaron R. • updated: 9/30/2010 Firefox parental controls don't exist, but there are add-ons to use to restrict kids from visiting dangerous and unwanted websites. Some parental control software for Firefox lets you customize the block warning so you continue to remind your kids of how much you love them as they surf.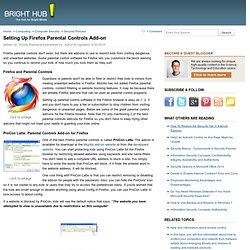 ProCon Latte Content Filter :: Firefox Add-ons
FoxFilter :: Firefox Add-ons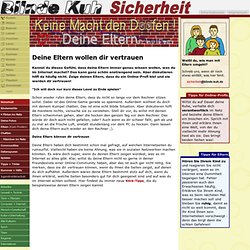 Manchmal haben Kinder Probleme mit ihren Eltern, weil die nicht so froh sind, dass ihre Kids die meiste Zeit im Netz verbringen. Oder weil sie sich Sorgen machen, dass ihnen da was passiert. Hier gibt es einige Tipps zum Umgang mit den "Erziehungsberechtigten", die helfen können.
Blinde Kuh - Beratungsportal für Eltern
Suchmaschine für Kinder
10 Best Parental Control Software That Lets You Have peace Of Mind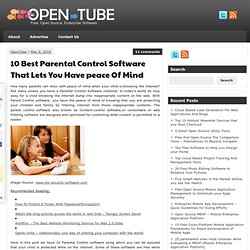 How many parents can relax with peace of mind when your child is browsing the internet?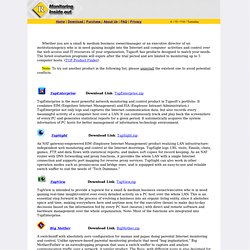 Whether you are a small & medium business owner/manager or an executive director of an institution/agency who is in need gaining insight into the Internet and computer activities and control over the web access and IT resources of your organization, Tupsoft has products designed to match your needs.
Big Mother - Software
Parents Friend - Download
Parental Control Bar | Home Page
Kindersicherung 2011 v11.277 - Download bei SOFT-WARE.NET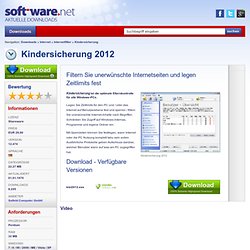 Kindersicherung 2012
Kostenlose PC- und Kindersicherung TimeRestrict Free Edition - Internet, Zeitkontrolle, Computer, Software, Freeware
Multilingual content filtering
Anti-Porn