Leaks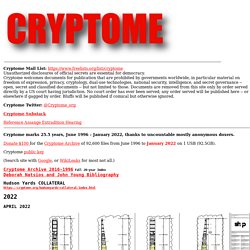 Greenwald arrives in New York after long flight from Berlin, first class unwrinkled, barbered and facialed. At right, declassed, grubby friends David and Philip. https://secure.netsolhost.com/cryptome.org/2014/04/eat-your-entropy.pdf How to Eat Your Entropy and Have it Too — Optimal Recovery Strategies for Compromised RNGs
LeakDirectory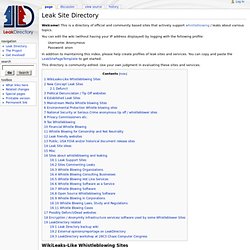 From LeakDirectory Welcome! This is a directory of official and community based sites that actively support whistleblowing / leaks about various topics. You can edit the wiki (without having your IP address displayed) by logging with the following profile:
Anonymous Whistleblowing can be easy and secure. The GlobaLeaks suite of software will empower people to stand up anonymously no matter what their definition of "whistleblowing" is. The person or organization running the software will be able to customize the platform to best suit its needs. GlobaLeaks is designed with flexibility in mind, while enabling maximum level of privacy and security by default. Open source, open documentation. We believe it is important to make this tool a free software because this allows many types of people to use GlobaLeaks and enables the creation of a community that constantly can contribute to improve the framework.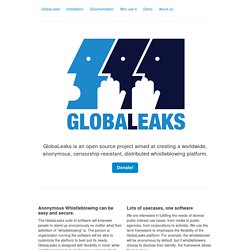 Late on Wednesday evening 15 August 2012, the Metropolitan police surrounded the Ecuadorean Embassy in London. This followed the publication by the Ecuadorean government of the aide memoir from William Hague, the British Foreign Secretary, on how the diplomatic status of their London embassy could be revoked. Observers assumed that the arrival of the police must be the presage to a raid. For those watching the unfolding events, in the end it all turned out to be an anticlimax. Though the outcome could have turned out very differently had it had not been for the interventions of certain cyber warriors - in the UK, Australia and elsewhere - whose quick-wittedness may have ensured that a major international incident was averted.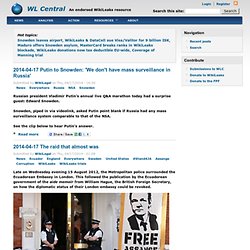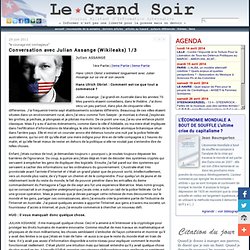 Hans Ulrich Obrist s'entretient longuement avec Julian Assange sur sa vie et son oeuvre Hans Ulrich Obrist : Comment est-ce que tout a commencé ? Julian Assange : j'ai grandi en Australie dans les années 70. Mes parents étaient comédiens, dans le théâtre.
Conversation avec Julian Assange (Wikileaks) 1/3 par legrandsoir
US diplomatic cables browser (all 250k unredacted cables available)
Anonymous réunit des personnes de tous horizons et n'a pas de hiérarchie rigide ni de responsables désignés. Anonymous fonctionne sur la base du volontariat et de la collaboration des individus, dont la plupart ne se connaissent pas directement. Au travers d'espaces de communication publics tels que le chat par Internet (IRC=Internet Relay Chat), des sites Wiki, des projets sont proposés par des Hacktivistes et équipes temporaires réunies autour d'un objectif spécifique. Si d'autres personnes sont intéressées par ces projets, alors Anonymous agit collectivement.
Chaîne de AnonymousFrancophone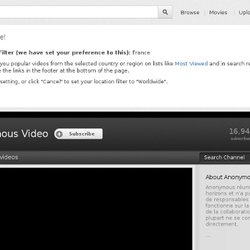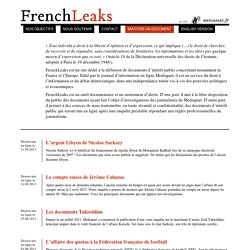 L'histoire commence le 23 octobre 2001, quand décède, après dix jours de coma, Daniel Wildenstein, le plus célèbre collectionneur et marchand d'art du XXe siècle. Pour sa veuve, Sylvia, c'est à l'époque un double choc, affectif d'abord, mais ensuite aussi financier, parce que les enfants que son mari a eus d'un premier mariage, Guy et Alec, lui apprennent assez vite qu'il n'a pas laissé derrière lui, comme elle le pensait, une immense fortune mais qu'il est mort ruiné. Mais les choses sont beaucoup moins claires que cela.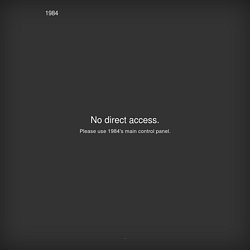 OpenLeaks is a project that aims at making whistleblowing safer and more widespread. This will be done by providing dedicated and generally free services to whistleblowers and organizations interested in transparency. We will also create a Knowledge Base aiming to provide a comprehensive reference to all areas surrounding whistleblowing. Watch our draft video to see how we will work and how this is different from existing whistleblowing platforms. Read our founding statement on our News page for more details.