Fotos
image/46372131377
430086_585668674780152_1690520312_n.jpg (554×837)
the_internet_never_lies_part_2_640_53.jpg (576×324)
15995_451853128183399_1680552173_n.jpg (500×374)
2011-12-14-5d9e5ef.png (800×772)
577930_497717053584546_1213881072_n.jpg (466×640)
274e0dc682bdf2cf4c8b9136ec1b9fbf_width_600x.png (490×370)
b72a9f7a1d1bc4b151f24cd461b7055a_width_600x.jpg (456×620)
824678faee95fbaf4069fc08e2d042d5_width_600x.jpg (550×400)
537747_3983869599905_436994455_n.jpg (424×688)
268259_10152340061930195_624940645_n.jpg (620×214)
738_283261551776848_227440633_n.jpg (600×428)
67824_454626331239412_1756901474_n.jpg (720×540)
d9f3312b66647c4659beeda5d8c70f84.gif (320×213)
21813_442699959113068_974236770_n.jpg (500×669)
311289_3667167641007_389172256_n.jpg (960×600)
5909937_460s_v1.jpg (460×1842)
5912327_460s.jpg (460×723)
mczoplKj1V1rdwrrio1_500.gif (500×313)
aloooooha.jpg (600×483)
m4tdy0UZrG1r3fgouo1_500.png (437×653)
mdpqbr8s5J1qcdo2mo1_500.jpg (500×750)
gIWWo.jpeg (477×356)
when-you-finish-a-really-good-book-series.gif (500×250)
when-someone-leaves-the-table-and-you-eat-their-food.gif (500×250)
Moon-Meets-Jupiter--640x426.jpg (640×426)
m1nobnrtS51r436gso1_500.png (500×333)
mdnefoKDz81qanb21o1_500.png (500×367)
muller-509aef6712410b1.jpg (850×639)
536395_10151126166818931_1471513657_n.jpg (500×182)
26420500_the_beatles13.jpg (509×336)
mcd2dwpaHg1rix974o1_400.gif (285×356)
3831470.jpg (800×725)
mcprk8fn851qbngnvo2_1280.png (949×632)
mcprk8fn851qbngnvo1_1280.png (920×613)
m4sb53pvML1rnyu1jo1_500.gif (500×280)
PAR19082.jpg (1051×704)
Facebook
Spread Laughter and Cure Boredom
30 Best Quotes in Pictures of the Week – June 03st to June 09th, 2012 "You all laugh because I am different..." ~ Unknown – The Fab Web
Just Joey...
525809_10150899893124886_1890525084_n.jpg (490×643)
lz4z66qhnz1roj6wno1_500.gif (500×213)
By the Marne River | Flickr: Intercambio de fotos
artwork_images_168763_280338_henri-cartier-bresson.jpg (640×438)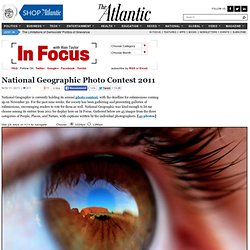 National Geographic is currently holding its annual photo contest , with the deadline for submissions coming up on November 30. For the past nine weeks, the society has been gathering and presenting galleries of submissions, encouraging readers to vote for them as well. National Geographic was kind enough to let me choose among its entries from 2011 for display here on In Focus.
By Tabi , on June 26, 2010 This wonderful work has done by a very talented Belgian painter, illustrator, portraitist, caricaturist and photographer Ben Heine . This creative artist was born in Abidjan, Ivory Coast. He Studied graphic arts and sculpture and I also have a degree in journalism. Lets take a look at some of his awesome works that he calls "Drawing Vs Photography" or "Imagination Vs Reality".