Fotos
image/46372131377
430086_585668674780152_1690520312_n.jpg (554×837)
the_internet_never_lies_part_2_640_53.jpg (576×324)
15995_451853128183399_1680552173_n.jpg (500×374)
2011-12-14-5d9e5ef.png (800×772)
577930_497717053584546_1213881072_n.jpg (466×640)
274e0dc682bdf2cf4c8b9136ec1b9fbf_width_600x.png (490×370)
b72a9f7a1d1bc4b151f24cd461b7055a_width_600x.jpg (456×620)
824678faee95fbaf4069fc08e2d042d5_width_600x.jpg (550×400)
537747_3983869599905_436994455_n.jpg (424×688)
268259_10152340061930195_624940645_n.jpg (620×214)
738_283261551776848_227440633_n.jpg (600×428)
67824_454626331239412_1756901474_n.jpg (720×540)
d9f3312b66647c4659beeda5d8c70f84.gif (320×213)
21813_442699959113068_974236770_n.jpg (500×669)
311289_3667167641007_389172256_n.jpg (960×600)
5909937_460s_v1.jpg (460×1842)
5912327_460s.jpg (460×723)
mczoplKj1V1rdwrrio1_500.gif (500×313)
aloooooha.jpg (600×483)
m4tdy0UZrG1r3fgouo1_500.png (437×653)
mdpqbr8s5J1qcdo2mo1_500.jpg (500×750)
gIWWo.jpeg (477×356)
when-you-finish-a-really-good-book-series.gif (500×250)
when-someone-leaves-the-table-and-you-eat-their-food.gif (500×250)
Moon-Meets-Jupiter--640x426.jpg (640×426)
m1nobnrtS51r436gso1_500.png (500×333)
mdnefoKDz81qanb21o1_500.png (500×367)
muller-509aef6712410b1.jpg (850×639)
536395_10151126166818931_1471513657_n.jpg (500×182)
26420500_the_beatles13.jpg (509×336)
mcd2dwpaHg1rix974o1_400.gif (285×356)
3831470.jpg (800×725)
mcprk8fn851qbngnvo2_1280.png (949×632)
mcprk8fn851qbngnvo1_1280.png (920×613)
m4sb53pvML1rnyu1jo1_500.gif (500×280)
PAR19082.jpg (1051×704)
Facebook
Spread Laughter and Cure Boredom
June 03st to June 09th, 2012 "You all laugh because I am different..." ~ Unknown
Just Joey...
lz4z66qhnz1roj6wno1_500.gif (500×213)
By the Marne River | Flickr: Intercambio de fotos
artwork_images_168763_280338_henri-cartier-bresson.jpg (640×438)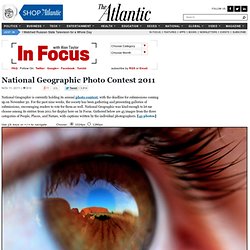 National Geographic is currently holding its annual photo contest, with the deadline for submissions coming up on November 30. For the past nine weeks, the society has been gathering and presenting galleries of submissions, encouraging readers to vote for them as well. National Geographic was kind enough to let me choose among its entries from 2011 for display here on In Focus. Gathered below are 45 images from the three categories of People, Places, and Nature, with captions written by the individual photographers. [45 photos] Use j/k keys or ←/→ to navigate Choose: Many people pilgrimage to Uluru, but what is seen there often depends on where you've come from.