Miscellaneous
Pill bugs sow bugs and isopods for sale
Department of Entomology
Entomology at Texas A&M University - Home
Department of Entomology Texas A&M University Texas AgriLife Research and Extension College of Agriculture and Life Sciences Quick Links Texas A&M Home
Bug Review
What's That Bug?
Subject: What are these tiny bugs? Location: Melbourne Australia April 9, 2014 1:11 am Hi There, I noticed thousands of these tiny little bugs sheltering on an indigenous tree & a neighbouring fence bollard today. i'm guessing the very small red ones are the nymph stage of the slightly larger ( still only a couple of millimeters ) black and white ones. I'm not sure if they would normally be in the tree as we have had an unusually large amount of rain in the last few days and they might have been trying to get to higher and dryer ground. They look like they might be some kind of harlequin beetle to me but if they are they have a long way to get to the size of the ones I sometimes see around. Hopefully they don't all survive to adult stage if that is the case as I will have trouble getting through my front door! Signature: Nick A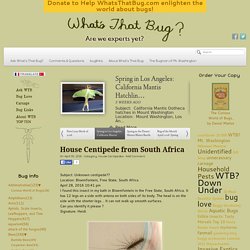 How to use SINASome features of SINACopyrights (ours and others)Contributing to SINARecent contributions to SINAOther acknowledgementsReferencesAbout Singing Insects of North America How to use SINA. Important: Portions of Singing Insects of North America [SINA] will take about two more years to complete. In the meanwhile, the parts that are complete or in progress are open for use. To determine the status of any of the five major divisions of SINA click on one of the navigation buttons at the top of this page. To determine if an insect is a cricket, katydid, or cicada
Singing Insects of North America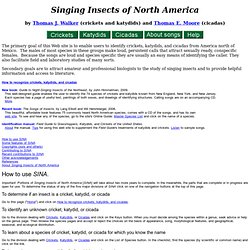 Tabanus @ Insect Images
Insects and Bugs on the Web: Insects.org
Dear scientists, Owing to a series of recent incidents where my photographs have been used in technical papers without my consent, without credit, and released under Creative Commons licenses, I am sorry to announce I am ending my policy of free use of photographs for scientific papers. Future use of my work will require a paid licensing agreement, the same as for most professional uses of copyrighted content. There are two exceptions. First, if I have photographed captive animals in your laboratory, those laboratories are allowed use of the associated images without additional permission, as long as those uses don't involve releasing the images under a Creative Commons license. Second, use of the photographs as primary data should be considered fair use and is allowable.
MYRMECOS - Insect Photography - Insect Pictures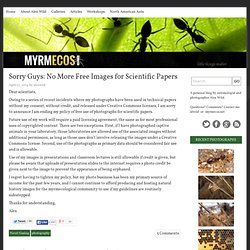 Common Names of Insects
FieldGuides: Insects and Spiders