Learning Games
We all like to include fun and enjoyable customer service training games within our training sessions or team meetings. These help get the energy back in the room, or break the ice, or make a key learning point for people to take back to the work place. So whether it's energisers,icebreakers,or activities and games we have a selection that will help you, ideas to make your customer service training more fun, get people thinking, and do things differently as a result. Remember not everyone loves games , so chose them carefully and don't overdo it, but we think these are a useful addition in the trainers toolbox, so that you always have something to hand for the moments you need them. The ideas here are quite generic, and we would suggest that you develop and customise these so that they are relevant for your business or organisation. Where possible we've also let you know whether the exercises are suitable for those who deal with customers face to face or on the telephone.
customer service training games,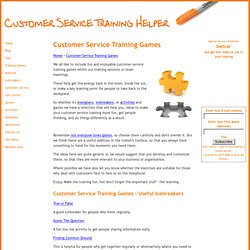 Training Games
Login to World of Uncertainty
Why play? Which insurance should I purchase? How to choose the right mortgage deal? Should I vaccinate my child or not?
BreakAway is headquartered in Hunt Valley, Maryland, a commercial computer and video game development community outside of Baltimore. Hunt Valley is headquarters to Sid Meiers Firaxis Games, Day One Studios, Big Huge Games and others, and is easily accessible from Washington, D.C. and the Northern Virginia military and technology corridors. BreakAway also has a Sales office in Lentilly/Lyon France. BreakAway, Ltd. Corporate Headquarters
Contact BreakAway, Ltd - Award-Winning Developer of Numerous Real-Time Strategy Games and Technologically Advanced Desktop Development Software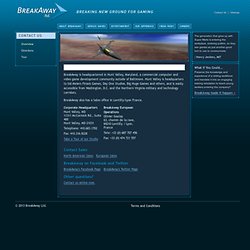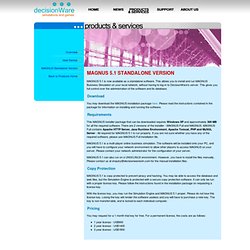 Overview of MAGNUS Business Simulation
MAGNUS 5.1 is now available as a standalone software. This allows you to install and run MAGNUS Business Simulation on your local network, without having to log-in to DecisionWare's server. This gives you full control over the administration of the software and its database. Download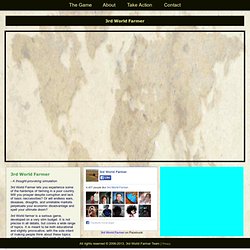 - A thought-provoking simulation 3rd World Farmer lets you experience some of the hardships of farming in a poor country. Will you prosper despite corruption and lack of basic neccessities? Or will endless wars, diseases, droughts, and unreliable markets perpetuate your economic disadvantage and spell your ultimate doom?
McDonald's Video Game
The ReDistricting Game