Wordpress-Tools
WordPress Jeopardy – Das WordPress Quiz für Experten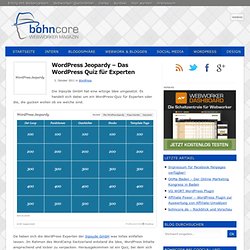 3. Oktober 2011 in WordPress Die Inpsyde GmbH hat eine witzige Idee umgesetzt.
Gepostet von Uwe in Allerlei am 14 Okt, 2013 | Keine Kommentare SEOkanzler => Salzburg und Köln sind die beiden Orte, an denen man in diesem Herbst Fakten und News zu den aktuellsten SEO Trends sammeln kann. Einerseits auf der SEOkomm in Salzburg (die dieses Jahr exklusiv mit der OMX ihre Pforten öffnet), andererseits am SEO-Day in Köln.
WordPress: Nur nichts riskieren « QuerBlog.de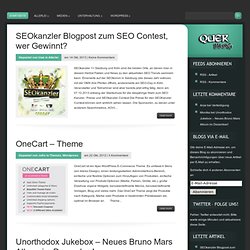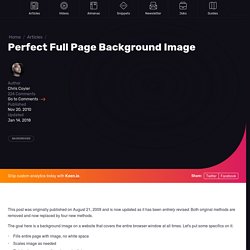 This post was originally published on August 21, 2009 and is now being being republished as it has been entirely revised. Both original methods are removed and now replaced by four new methods. The goal here is a background image on a website that covers the entire browser window at all times. Let's put some specifics on it: Fills entire page with image, no white spaceScales image as neededRetains image proportions (aspect ratio)Image is centered on pageDoes not cause scrollbarsAs cross-browser compatible as possibleIsn't some fancy shenanigans like Flash Image above credited to this site.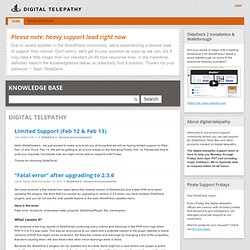 "Add another slide" button is disabled when I go to edit the SlideDeck.
Jamie Hamel-Smith November 20, 2013 • SlideDeck 2 / General Announcements We have received a few tickets from users about the newest version of SlideDeck2 and a fatal PHP error when updating the plugins. We think that it is caused by upgrading to version 2.3.6 when you have multiple SlideDeck plugins, and you do not use the bulk update feature in the main WordPress updates menu. Here is the error:
JTPRATT's Blogging Mistakes
WP Widget Cache
Secure WordPress
NextGEN Gallery
!This plugin hasn't been updated in over 2 years. It may no longer be maintained or supported and may have compatibility issues when used with more recent versions of WordPress.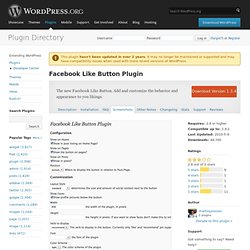 Facebook Like Button Plugin
SubHeading