Conversion unidades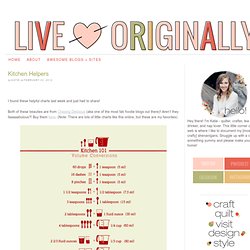 I found these helpful charts last week and just had to share! Both of these beauties are from Chasing Delicious (aka one of the most fab foodie blogs out there)! Aren't they faaaaabulous?! Buy them here. (Note: There are lots of little charts like this online, but these are my favorites). I love tea, but I'm no expert.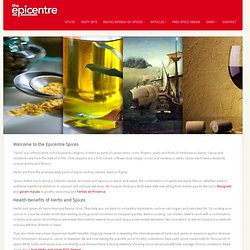 Welcome to the Epicentre Spices "Spice" is a culinary term, not a botanical category. It refers to parts of certain trees, roots, flowers, seeds and fruits of herbaceous plants. Cassia and cinnamon are from the bark of a tree. Chile peppers are a fruit.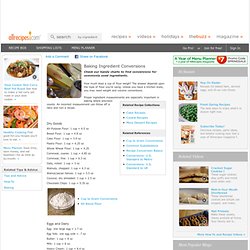 Check our handy charts to find conversions for commonly used ingredients. How much does a cup of flour weigh? The answer depends upon the type of flour you're using. Unless you have a kitchen scale, you may need weight and volume conversions. Proper ingredient measurements are especially important in baking where precision counts. An incorrect measurement can throw off a ratio and ruin a recipe.
Baking Ingredient Conversions Article