Fuuuuuuu
BynR8.jpg (JPEG Image, 500x578 pixels) 8GJEJ.jpg (JPEG Image, 500x1751 pixels) IoB8s.jpg (JPEG Image, 443x552 pixels) WJDwg.gif (GIF Image, 480x352 pixels) wL4UX.jpg (JPEG Image, 500x407 pixels) PqsrW.jpg (JPEG Image, 960x1280 pixels) Public Boners. x835S.jpg (JPEG Image, 700x439 pixels) The simple image sharer. Royal wedding: Military rehearsal takes place. 27 April 2011Last updated at 19:44 The royal wedding military rehearsal got under way before dawn on Wednesday A pre-dawn military walk-through of the royal wedding route has taken place, ahead of Prince William's marriage to Kate Middleton in London on Friday.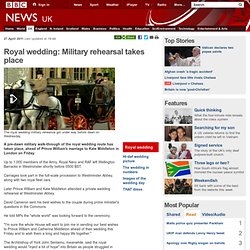 Up to 1,000 members of the Army, Royal Navy and RAF left Wellington Barracks in Westminster shortly before 0500 BST. Carriages took part in the full-scale procession to Westminster Abbey, along with two royal fleet cars. fR9lL. JfRiS. Ws3SH. Ty66g. 5b9XM. JzDQQ. PiaJ7. Hot pleasure. QlbiA. oUwYk. 5lEPB. wXGJT. SmPDi.png (PNG Image, 651x481 pixels) PWEJO.png (PNG Image, 651x1201 pixels) JkV6z. _lictqiDX8m1qbachko1_500.jpg (JPEG Image, 392x700 pixels) - Scaled (92%) iKPeQ.png (PNG Image, 640x1441 pixels)
NpZ0l.png (PNG Image, 640x742 pixels) 0hSS6.png (PNG Image, 651x241 pixels) Photo Album. Rage.zip.
---