Endgame
IACenter.org. Photos of mines,IOD,munitions and firing devices - Page 8. Datas from CBU-52, -58 and -71 all use SUU-30 dispensers, a metal cylinder divided longitudinally.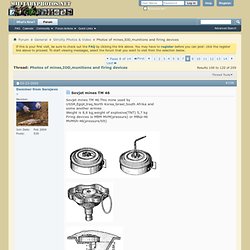 One-half contains a strong back section that provides for forced ejection and sway-bracing. The two halves lock together. Gulf War. The Gulf War (2 August 1990 – 28 February 1991), codenamed Operation Desert Storm (17 January 1991 – 28 February 1991) was a war waged by coalition forces from 34 nations led by the United States against Iraq in response to Iraq's invasion and annexation of Kuwait.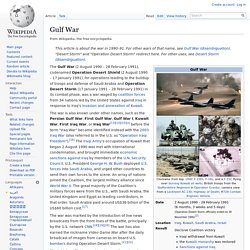 The war is also known under other names, such as the Persian Gulf War, First Gulf War, Gulf War I, Kuwait War, or the First Iraq War,[15][16][17][a] before the term "Iraq War" became identified instead with the 2003 Iraq War (also referred to in the U.S. as "Operation Iraqi Freedom").[18] Kuwait's invasion by Iraqi troops that began 2 August 1990 was met with international condemnation, and brought immediate economic sanctions against Iraq by members of the U.N. Security Council. U.S. President George H. "SCUD...," NYC, lower east side gulf war grafitti, '91.
---