Demani_g
The Online Advertising Industry: Infographic. Pictures in a Row. 50 Sites Like Sourceecreative | Sourceecreative. Show Ad. 50 Great Adobe Photoshop Tutorials That Every Designer Should Know About. TheWrap.com | Entertainment Industry Analysis, Breaking Hollywood News. PCDP :: PLASTERCITY DIGITAL POST. Trelby.
Master the New Gmail with These Tips, Shortcuts, and Add-Ons. Interviews | Pro Juice - Music Video Multimedia. Posted by Nick on 5 August 2011 Pekka Stokke is an editor, VJ and visual artist working from Trondheim in Norway.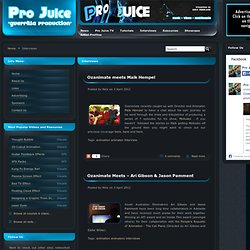 He can often be seen throughout Northern Europe projecting visuals for jazz groups, electronic acts and metal bands such as Motopsycho. His work is experimental to say the least and is always captivating. Here, he talks all things tech and lets us know what he's recently been up to. Method studios. CHE - Crazy Horse Effects. Buddha Jones | About Us. Dailies and Proxies: Alexa and Resolve. In: Workflow Published on 06 October 2011 By John Burkhart Hits: 2459 Arri Alexa shoots gorgeous footage to Quicktime Pro Res 4444, however the file sizes are huge (1hr = 140GB) , and the bandwidth requirements can be challenging to work with.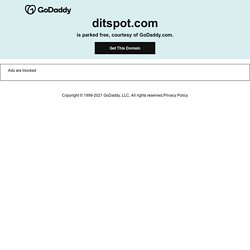 #PostChat. Luma Pictures. Awards, grants, fellowships - Writers and Editors. Black Caucus Literature Awards (Black Caucus of the American Library Association awards for fiction, first novel, nonfiction by African American author and Outstanding Contribution to Publishing for unique book positively depicting African Americans) Blog awards (Wikipedia entry) • Weblog awards for 2013 (Bloggies) • The Webby Awards, an international award honoring excellence on the Internet -- for over 100+ Website, Interactive Advertising, Online Film & Video, and Mobile & App categories -- presented by The International Academy of Digital Arts and Sciences.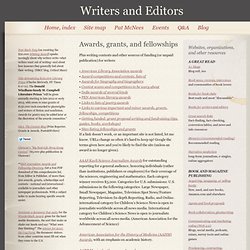 Two honors are presented in every category: The Webby Award and The People's Voice Award. This is different from the previous listing. • Online Media Awards (somewhat British-oriented) include online editor of the year; digital writer of the year; best commentary/​blogging; best video journalism. • The Duck of the Draw (Simon Waldman, Guardian, on the Guardian's Best British Blog award 2002).
How to Use Twitter Like a Pro. Is your business on Twitter?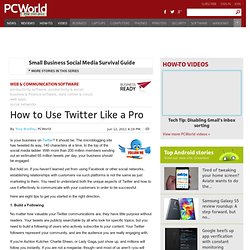 It should be. The microblogging site has tweeted its way, 140 characters at a time, to the top of the social media ladder. With more than 200 million members sending out an estimated 65 million tweets per day, your business should be engaged. Light Right - A Crash Course In Lighting Video. 7/15/2003 By: John Jackman Digital video has introduced all kinds of possibilities for do-it-yourself television in schools.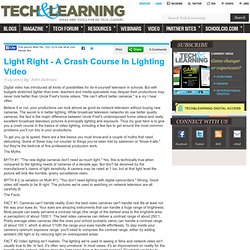 But with budgets stretched tighter than ever, teachers and media specialists may despair their productions may never look better than Uncle Fred's home videos. "We can't afford better cameras," is a cry I hear often. Alexa | Light Iron. New Cut+ Run Los Angeles Unveiled | Below the Line. Cut+Run's managing director/EP Michelle Burke and editor Steve Gandolfi have launched a new Cut + Run Los Angeles office in Santa Monica.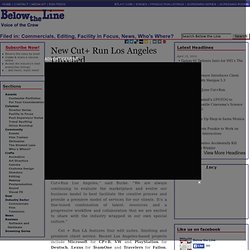 Located at 2044 Broadway, Cut + Run Los Angeles features Gandolfi, Jay Nelson and Isaac Chen and also represents the award-winning editing talent from Cut+Run New York, UK and Asia. "This is an exciting time for the company with our expansion into Asia and the development of the new Cut+Run Los Angeles," said Burke. Jobs.
Ilustrator Tutorials. Editing. Photoshop Tutorials.
---