Stores
On December 27, 2012 Maxfield & Oberton Holdings, LLC (the "Company") stopped doing business and filed a Certificate of Cancellation with the Secretary of State of Delaware, thereby ceasing to exist pursuant to applicable Delaware law. The MOH Liquidating Trust has been established to deal with and, to the extent they are valid, pay, to the extent assets are available, certain claims which have been, and may later be, asserted against the Company. If you believe you have a claim against the Company, please click on link below to obtain the Proof of Claim form which you must complete and submit to the Trustee of the MOH Liquidating Trust.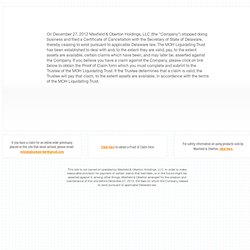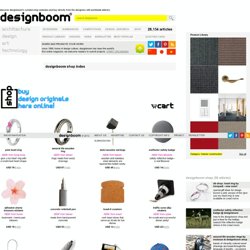 designboom's selection of fun items on our shop are designed and produced by international designers, who ship worldwide - from japan, thailand, taiwan, israel, poland, netherlands, italy, USA ... see designboom shop index! --- privacy designboom does not receive and does not collect credit card information.all payments are made through the paypal service. These days you can find all sorts of things online, from audio books to flash files, from sound effects to CSS templates. Below we compiled a list with over 100 download sites that serve that purpose. We will also try to keep the list updated, so if your favorite download site is not here, let us know about it with a comment. Audio Books Librivox: One of the most popular audio libraries on the web.
Typography is the art and techniques of arranging type, type design, and modifying type glyphs. Display typography is a potent element in graphic design, where there is less concern for readability and more potential for using type in an artistic manner. The proper selection of typography can convert your normal design into very attractive piece of art.