Travel
ebookers.ie - Cheap flights, hotels, cheap holidays from Ireland's leading online travel agent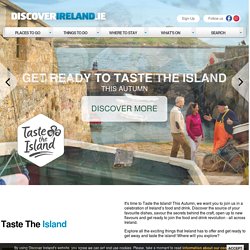 It's time to start planning some springtime treats to help you celebrate a wonderful Easter weekend. From workshops at the Chocolate Garden of Ireland in Carlow, to Easter egg hunts at Wells House and Gardens in Gorey, there are plenty of fun family outings to enjoy. If chocolate's not your thing, check out the Burren Food Trail for amazing artisan producers and delicious restaurants, or avoid the Easter Bunny completely at a top spa hotel for a relaxing break. Whatever your tastes, there's something for all ages to experience this Easter. Browse the 10 things to do list for more ideas
Aerlingus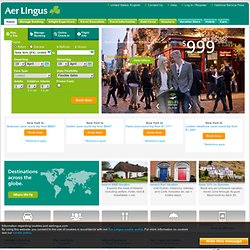 Aer Lingus Flights to
Ski Holidays - Highlife - Ireland's No1 Company for Ski Chalet Holidays in Morzine, Meribel & Val d'Isere
It is 11 years since we first opened our doors and we are proud of the fact that our founding principles have never changed. We believe that there are several core ingredients to a terrific ski holiday - world-class ski resorts, great chalets, excellent service, delicious food & good wine, and unbeatable snowtime. Our award-winning programme has been developed with all of these ingredients in mind.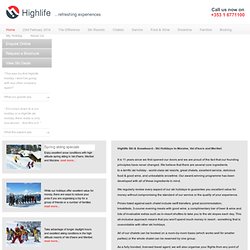 Real Time Information Timetables Route Planner Fare Calculator Real Time Information Welcome to our Real Time Information service. Click here for further information Search by bus stop number Search
Dublin Bus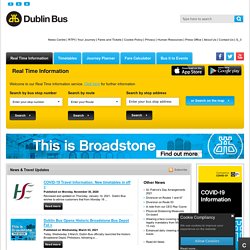 Welcome to Earth! It's a planet having an iron core, with two-thirds of its surface covered by water. Earth orbits a local star called the Sun, the light of which generates the food supply for all the millions of species of life on earth. The dominant species on Earth is the human being, and you're one of the six billion of them! Humans have iron in their blood, and their bodies are composed of two-thirds water, just like the planet they live on.