Body Building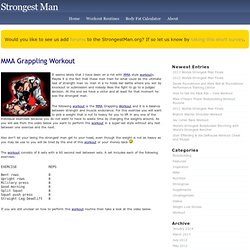 MMA Grappling Workout — Strongest Man
It seems lately that I have been on a roll with MMA style workouts. Maybe it is the fact that these men train for what could be the ultimate test of strength man vs. man in a no holds bar battle where you win by knockout or submission and nobody likes the fight to go to a judges decision.
Muscle and Fitness training
Hard Core - Exercises to Strengthen Your Abs For Better Performance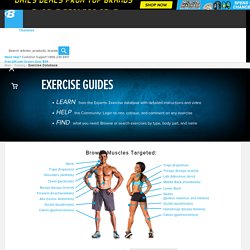 LEARN from the Experts: Encyclopedic exercise database with detailed instructions, notes, and video HELP the Community: Login to rate, critique, and comment on any exercise FIND What You Need: Browse or search exercises by type, body part, and name Browse Muscles Targeted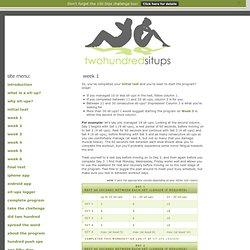 So, you've completed your initial test and you're keen to start the program? Great!
two hundred sit-ups