Criticism
Festivals & Awards Films, DVDs, Chickens and Eggs: How Screeners Affect Awards Season by Erik Childress The studios use screeners to help Academy voters and critics groups catch up on films they might have missed. So why are studios withholding certain films and pushing others?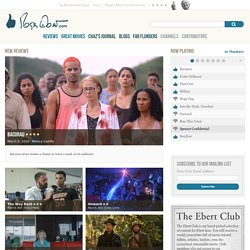 Bells≥ at the Tiger Lounge, May 4. Chris Ernst, Zach Barocas, Stephen Shodin. Photo by D. Robert Wolchek. As a New York dweller who's often virtually consumed by the exigencies of making a living, I frequently worry that I don't partake sufficiently in the Cultural Advantages the city ostensibly has to offer. Some of this anxiety is of course offset by the fact that the aforementioned living is largely made writing about culture, and yes, I know I get to see motion pictures such as Inside Llewyn Davis way, way ahead of many of you.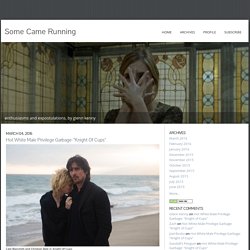 Some Came Running
(UPDATED) Stanley Kubrick faked the Apollo 11 moon landing. The Newtown massacre and Boston Marathon bombings were "false flag" government conspiracies designed to take away our guns. Also, black is white, rich is poor, Obama is a foreign-born Muslim, work is freedom, freedom is slavery and Mona Lisa was a man. Continue reading → "I believe he's not guilty."
scanners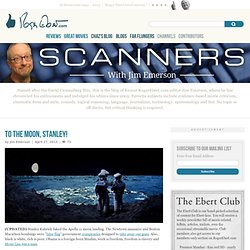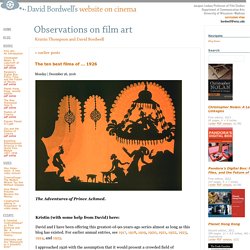 Le brasier ardent. Kristin here: Six years ago David and I celebrated the 90th birthday of the classical Hollywood cinema with a post that included a list of what we considered the ten greatest (surviving) films of 1917. Choosing the ten best films of 90 years ago has become a custom, one which helps us avoid doing a ten-best list for the current year.