ZIONISM
▶ Who's killing us ?
Practical Idealism - Richard Nicolaus Coudenhove Kalergi - (Praktischer Idealismus) - The Racist and Supremacist Roots of the European Union
Numbers in square brackets: [12] refer to pages in the original book / the downloadable pdf-document. A few headings which are not part of the original text have been inserted by me. Comments in square brackets are also mine.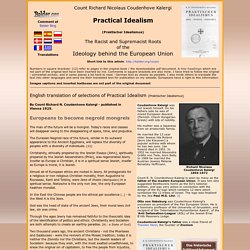 Interview: Grant Shapps
Grant Shapps: "My goal is to get more homes built in this country in order that housing becomes more affordable for everyone" Grant Shapps's rise to the front bench of the Conservative Party has been little short of meteoric - after all, he has only been an MP since 2005. Many political commentators believe he is destined for big things; but what part does his faith play in his burgeoning career?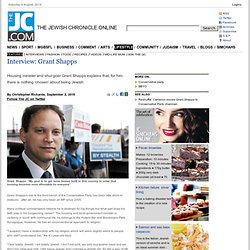 The Jewish Supremacists behind Britain's "Conservative" Party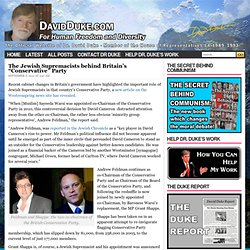 Recent cabinet changes in Britain's government have highlighted the important role of Jewish Supremacists in that country's Conservative Party, a new article on the Westernspring news site has revealed.
Who Runs the World ?
Six World Media Co's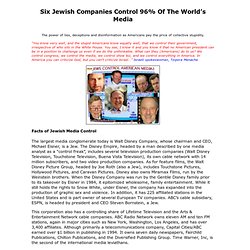 Six Jewish Companies Control 96% of the World's Media The power of lies, deceptions and disinformation as Americans pay the price of collective stupidity. "You know very well, and the stupid Americans know equally well, that we control their government, irrespective of who sits in the White House. You see, I know it and you know it that no American president can be in a position to challenge us even if we do the unthinkable.
Only 3 Countries Left Without a Rothschild Central Bank
ZION - World Central Banks
Protocols of ZION
by Dustin Stanley The word "racist" has for a long time been the single most effective fear-word in the leftist and neoconservative arsenal. For decades, they have successfully used it in the political arena to slander traditionalists, shut down debate, and leave opponents running for cover. In the social arena, they have caused even more damage by using it to brainwash impressionable children and young college students , and to teach people to hate their nation, their cultural traditions, and worst of all, themselves .
"Racist" -- Word Invented by Trotsky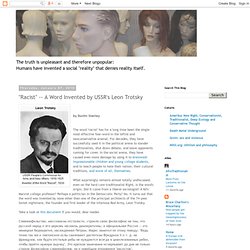 Hereditory Jews - Semites
Israel The Kings Tora
Palestine...Israel
How the Jews Treat Christians in Israel?
How the Jews Treat Christians in Israel - It's Serious!
The War on Christmas - New HD version
How The Jews Stole Christmas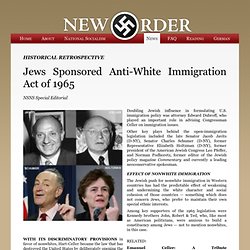 WITH ITS DISCRIMINATORY PROVISIONS in favor of nonwhites, Hart-Celler became the law that has destroyed the United States by deliberately opening the floodgates allowing millions of nonwhites to pour into the country — all in accordance with the wishes and conscious design of organized Jewry. It is noteworthy to observe that in signing the 1965 Immigration Act into law on Oct. 3, 1965, President Lyndon Johnson mentioned Congressman Celler twice; he did not mention non-Jewish Senator Hart once, even though the Senator's name appears first on the Hart-Celler Act. OTHER JEWISH PLAYERS
Sponsored Anti-White Immigration
"Anti-semitic, its a trick we always use...
ZION - Worldwide Supporters
SIX MILLION 1915-1938 HD
On May 7, 1934 - The Russian dictator Joseph Stalin (a Crypto Jew whose all three wives were Jewish) and his communist Jew helpers created an autonomous Jewish state in Birobidjan (or Birobidzhan) as an alternate to the World Zionist movement's (lead by an Austrian Jew, Theodor Herzl) dream of Ertez Israel – a socialist/communist state in British mandated Palestine. Before WW II – the Jewish population of this Jewish state was over 200,000. However, majority of these Jews were fooled by the propaganda of World Zionist movement and made aliya to Palestine, displacing native Muslim and Christian Palestinians by stealing their land.
Birobidjan – 1st Jewish State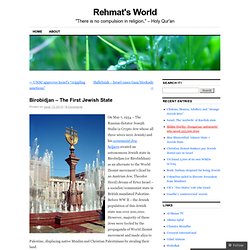 ZION - Israel State Foundation
The Bolshevik Commies
ZION - COMMUNist Founders
WW1,2,3